Thomas Gosset Valère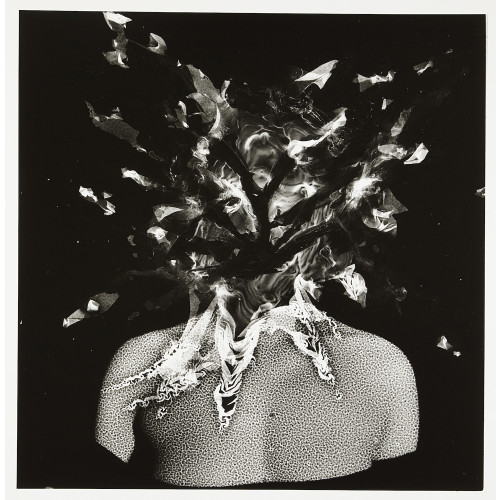 Thomas Gosset Valère is a self-taught artist of 35 years born in Bordeaux. Initially inspired by "Les Récréations photographiques" of the end of the 19th century and the avant-gardes of the 20th century, he reinterpreted them a century later to offer a contemporary surrealist and subversive photography. Insubordinate to his own medium, concentrating his experimental research on the deep meaning of the image and its genesis in the darkroom using ink, paint and acides. It is at the very heart of photosensitive…
read more.
Thomas Gosset Valère is a self-taught artist of 35 years born in Bordeaux. Initially inspired by "Les Récréations photographiques" of the end of the 19th century and the avant-gardes of the 20th century, he reinterpreted them a century later to offer a contemporary surrealist and subversive photography.
Insubordinate to his own medium, concentrating his experimental research on the deep meaning of the image and its genesis in the darkroom using ink, paint and acides. It is at the very heart of photosensitive matter that it draws a singular aesthetic by diverting the silver process from its classical applications.
The result is a pictorial and chaotic photograph imbued with a tragic beauty in which a contemporary symbolism meets mythological figures. His characters carry irreversible scars that he inflicts on his films, mutilating them or re-composing them.