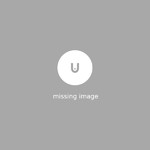 Grand Boucle Vernissage and Exhibition
Urban Spree Gallery
is proud to announce the
Grand Boucle Exhibition
, a collaborative show around vintage race track/fixie bicycles, including zine launch, display of bikes, bespoke saddles, and hand-pulled screen print editions!
Presented as a photographic documentation of racing bicycles dating back to 1903, graphic designer and bike enthusiast
Christoph Reichert
 has produced a fresh looking magazine entitled 'Grand Boucle'. This collection of imagery pulled together through modern design was the original catalyst to this project.
Now a silk screen production in celebration and tribute to the distinct design of vintage head badges in all their vibrant, metallic and colourful glory is the evolution to the Grand Boucle concept. The exhibition aims to take you through a visual narrative of vintage and contemporary design and their alliance to the racing/fixed gear bike. Whether you're an enthusiasts or a novice to the world of racing/fixed gear bikes, the Grand Boucle exhibition will be captivating and enjoyable to visit. The launch of the Grand Boucle magazine will be the spirit of the exhibition and your first opportunity to see this unique publication. A selection of new and vintage bicycles will also be on display, some special bikes are even available for sale. In addition bespoke saddles made by the talented Mick Peel are to be exhibited as well as for sale. Furthermore 10 posters of different vintage head-badge designs, all produced through silk screen printing by Berlin based company
Mother Drucker
will be on show. These prints, ranging from 2 through to 5 colour designs, will be for sale at affordable prices at the exhibition and afterwards online.
Mother Drucker
is an independent Berlin-based print house located in the Urban Spree Ateliers.
Christoph Reichert, Chipsnchampagne
, is an ambitious graphic designer based in Berlin. Together they collaborate on the Grand Boucle Project.
More details on the project and the Grand Boucle Contest are on the Grand Boucle Tumblr.
Mother Drucker & Chipsnchampagne present The Grand Boucle Project
@Urban Spree Gallery
RAW Tempel
Revaler Str. 99
10245 Berlin
www.urbanspree.com
Friday 20th July // 19:00 - 22:00
Saturday 21th - 27th July // 11:00 - 19:00