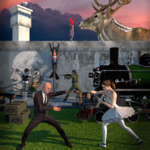 MAUER.digital
Urban Spree Galerie presents MAUER.digital, a special Berlin Art Week digital exhibition of a charitable NFT art project.
MAUER.digital creates a virtual memorial to the Berlin Wall, representing a new class of Metaverse monument that connects current and future generations with their history using digital assets. Inspired by true stories from history and parallels in our current world, MAUER has crafted a digital Berlin Wall of 10,316 unique art pieces – one for every day the Wall stood.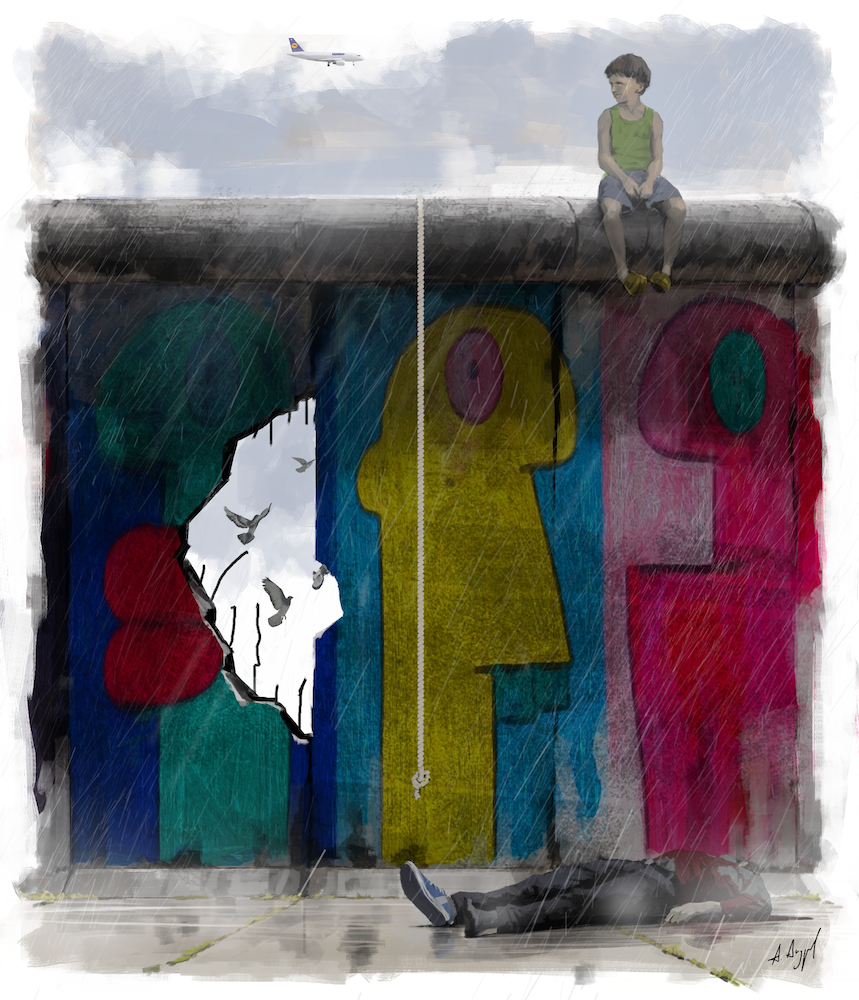 MAUER tells stories of a divided world – as relevant today as ever – through the eyes of five different artists, as an homage to the mosaic of graffiti that adorned the Berlin Wall. And by donating to charities working for freedom, the project is also tearing down barriers in our physical world.
This exhibition explores parts of the 8,252 pieces created by the first four MAUER artists: Alex Andreev, Daniele Gasparini, Felipe Posada and Marjan Moghaddam. Four artists with dramatically different backgrounds have explored themes of freedom, democracy and unification in the context of true stories from the Wall.
Each piece depicts a unique aspect of how the Wall was built, defended, and defeated. And because the NFTs are part of the blockchain, these stories are now immortalized and impossible to erase from history.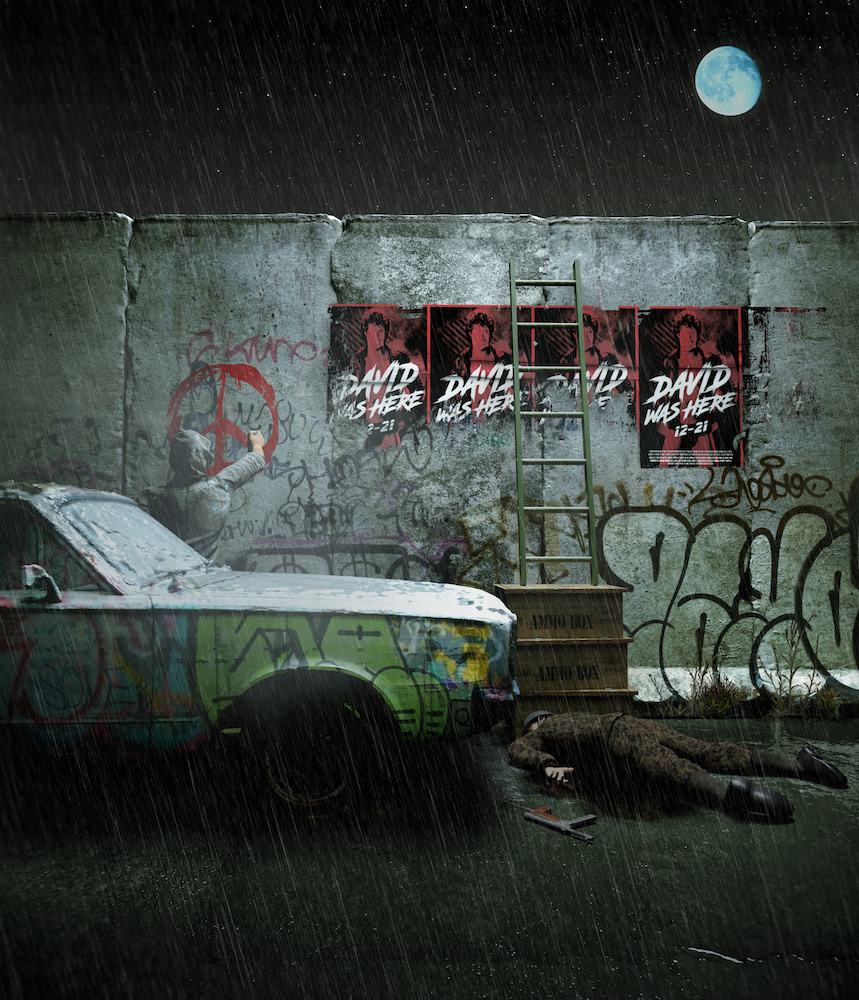 An immersive installation that combines light and hypnotic sound of the Wall has been created especially for the show by Ukrainian musician Adelina. The audio installation reflects the difference in feeling of the Wall on both sides of it, and divides the era of its existence into several conditional periods. Installation contains excerpts from "Some Velvet Phasing", "Totem", "The Real Colors In The Darkness" by Klaus Schulze, a German composer and musician who was a leading figure in the Berlin School of electronic music and worked during the Berlin Wall era.
MAUER is an eco-friendly NFT project on the Polygon blockchain, using only fractional amounts of energy for generation. 51% of the proceeds for the project go directly to charity, so far generating over $500,000 in donations. Currently MAUER is supporting Blindspots, a humanitarian charity organization, saving thousands of people from the warzones in Ukraine.
https://www.youtube.com/watch?v=afZTwp63hv8
MAUER Digital at Urban Spree Galerie
15 - 18 September 2022
Urban Spree Galerie
Revaler Str. 99
10245 Berlin
Vernissage: Thursday, September 15th, from 18:00
Opens everyday 12:00 - 19:00 until Sunday, September 18th, 2022