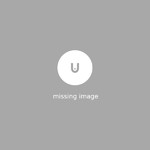 MURS: A group show celebrating freedom
Urban Spree Galerie participates
this week to
"Murs"
, a group show curated by
Cyrille Gouyette
and
Fabrice Douar
(
Le Louvre Museum, Paris
) which premieres at
Galerie Huberty & Breyne
in Bruxelles on November 9th, 2019.
30 years after the Fall of the Berlin Wall, the
exhibition features 31 artists
who pay tribute to those fighting for their freedom and explores the very notion of the "wall". The international line-up is a crossover between established comics artists, photographs, and street artists, such as
Enki Bilal, Nicolas de Crécy, Ernest Pignon-Ernest, Levalet, Kim Jung Gi.
..
Urban Spree contributes to the exhibition through 3 Berlin-based artists,
ALIAS, EVOL, and Hendrik Czakainski
before
hosting the show in Berlin from January 17th to February 29th, 2019.