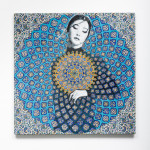 Nafir: Flooring Gods
Urban Spree Galerie presents "Flooring Gods", the first solo show in Germany of the Iranian artist Nafir.

"Flooring Gods" presents around 40 recent works of the anonymous Tehran-based stencil artist and is to date the most ambitious solo show of the artist.
Nafir aims to reintroduce the woman in the Iranian public space. By stenciling unveiled faces of Iranian women on centuries-old carpets and pasting them in the street, he uses a traditional medium, often associated with religion and certainly with tradition, to depict bold women living in a repressive society and daring to confront the judgment of the passing crowd, the taboos of a regime whose rigorist islam forbids such practice and iconography but also aims to rejuvenate a pre-islamic past and reconnect with Persia's old history.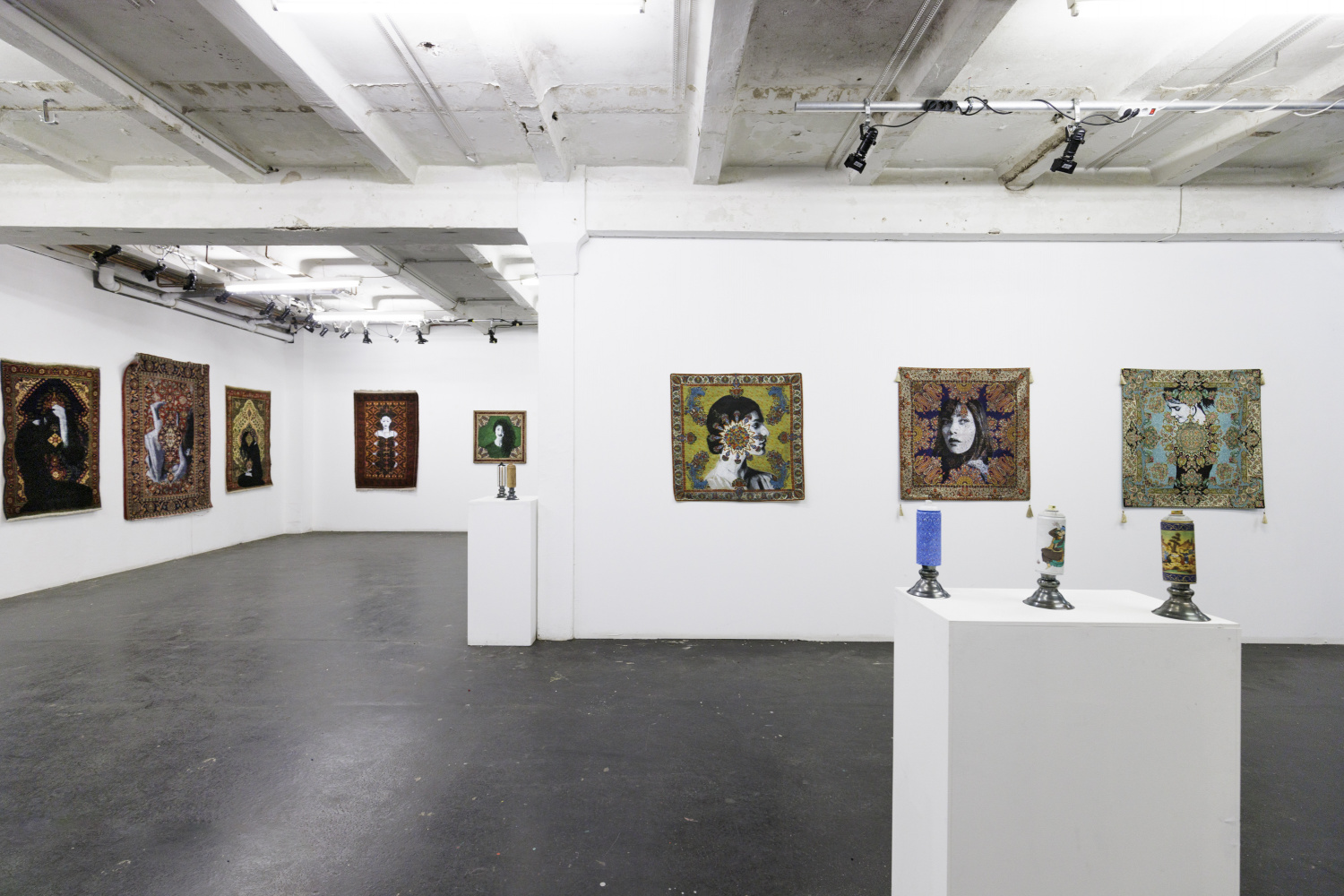 The son of a carpet merchant in the old bazaar of Tehran, the choice of this woven surface to express his ideas is very much linked to his personal history and a deep love for his country and regional traditions (as Nafir puts it, "the history of Iran is not written, it is woven"), albeit used in an iconoclastic way.
Nafir's stencils are unique pieces, not only because of the carpets used but the stencils are rarely used twice in his indoor work. The women portrayed are mainly from his circle of friends: models, photographers, artists, dancers, performers, musicians and DJs who stand up for freedom, unafraid of consequences... and represent the Iranian youth, disillusioned and hopeful.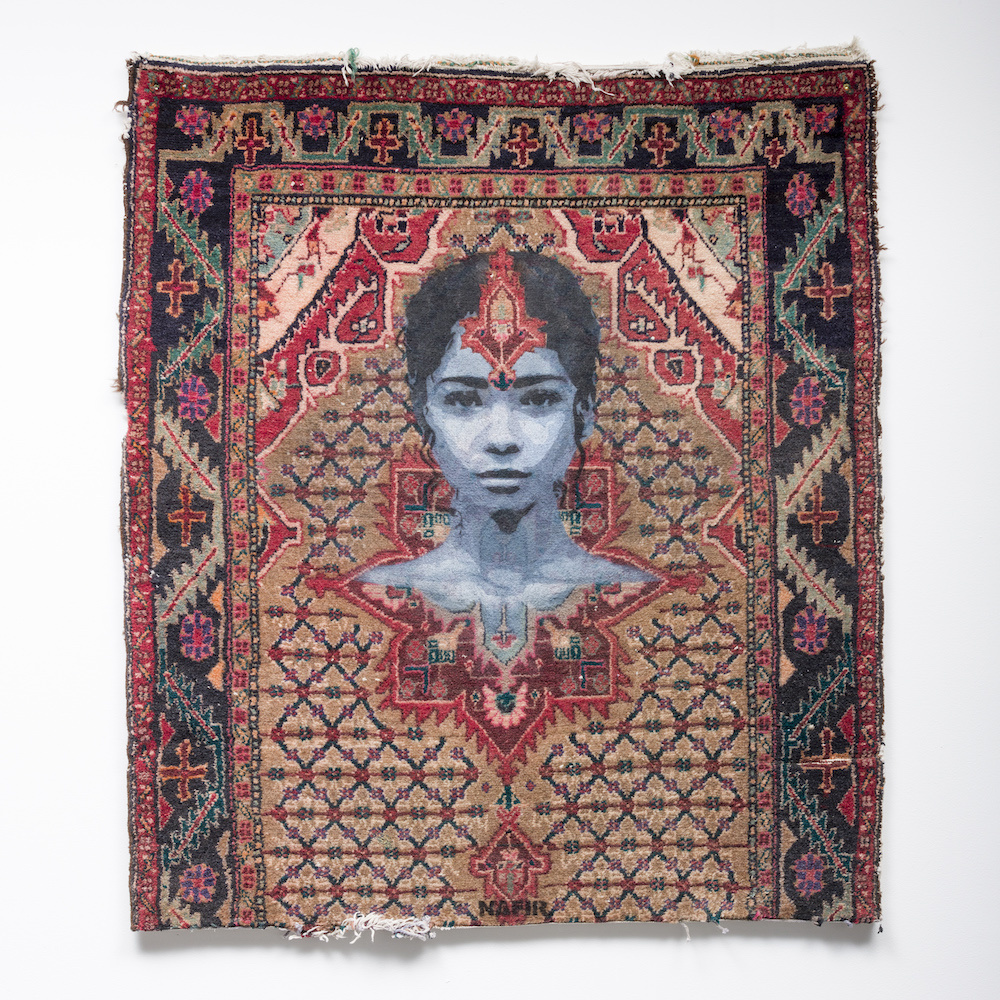 The exhibition also introduces works on handmade ceramics, as well as paintings on traditional chiseled dishes, and for the first time a series of handicraft spray cans.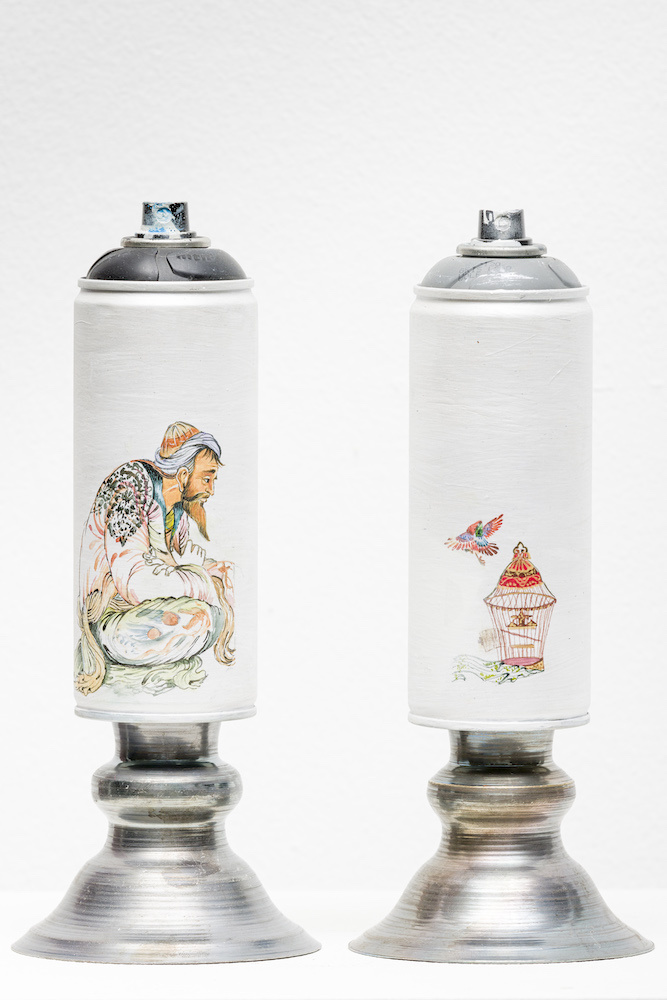 For this specific series, Nafir reverses his artistic process: instead of spray painting carpets, he imagined upcycling his used spray cans at the hands of master craftsmen in the Teheran bazaar who in turn could imprint their ancestral knowledge onto the aerosol vessel (miniature paintings, woodcarving etc…), a sort of collaboration and bond between generation.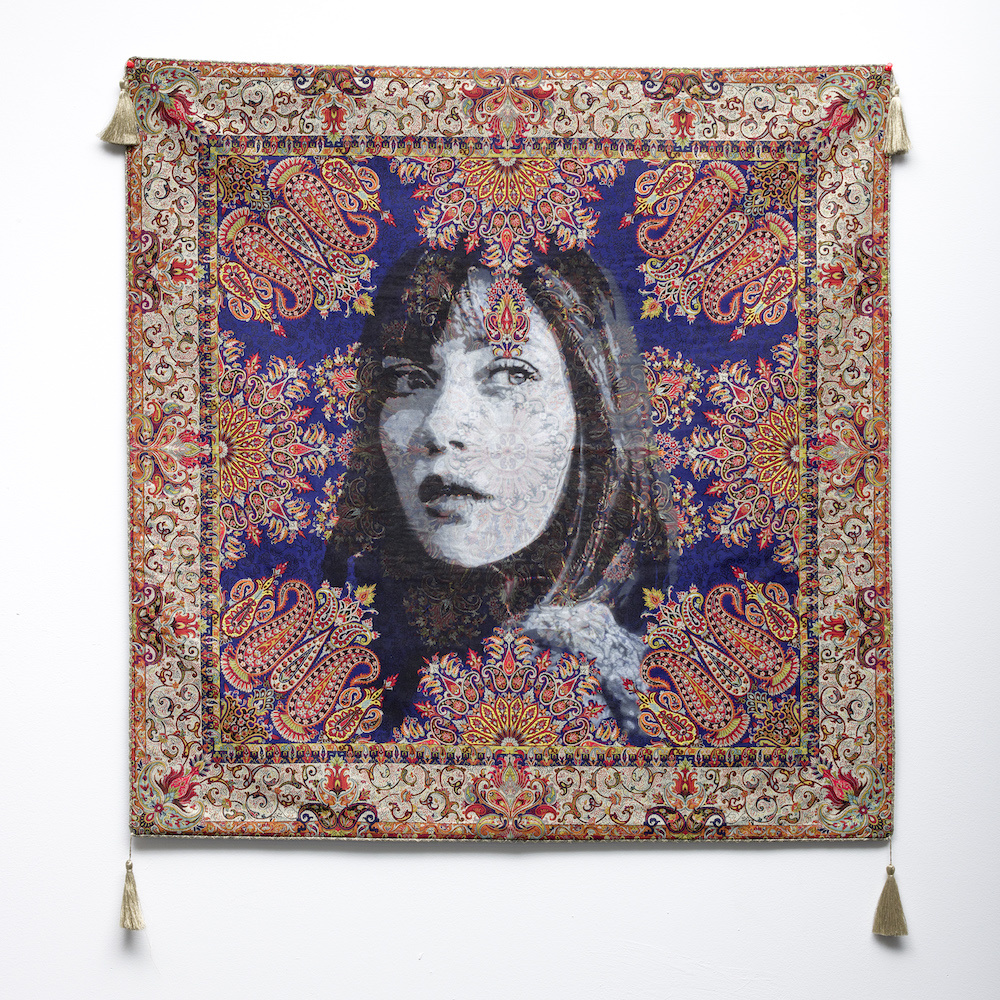 Nafir: Flooring Gods
28.07.2022 - 28.08.2022
Urban Spree Galerie
Revaler Str. 99
10245 Berlin
Opens Everyday 14:00-19:00 (12:00 - 19:00 on Sat + Sun)
Contact and Catalogue: pascal@urbanspree.com