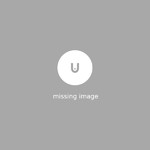 New T-Shirt & Hoodie Designs by Sliks for Urban Spree
Urban Spree and Sliks are releasing a new series of Berlin-made graffiti t-shirts and hoodies.
São Paulo graffiti artist Rafael Sliks has designed a new series of screenprinted t-shirts and hoodies for Urban Spree during his Berlin Residency in March 2017. The 3 new designs are part of the 2017 new Urban Spree Artist Series and as usual are limited to 50 units per design + 10 hoodies.
T-shirts and hoodies are screen printed at Urban Spree in the Mother Drucker studios.
The 3 designs are Sliks' astro fatcap signature style printed with a discharged ink on a black t-shirt and with a special water-based reflective silver ink on the hoodie, a bubble motive topped with a throw-up, and a pixação throw-up (URB SPR).
The series is edited in collaboration with Ease Clothing, Sliks's streetwear collection and are available at Urban Spree Berlin and online here.