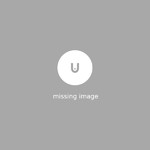 Opening of Anthony Lister's exhibition "Sneaky Bit In"
Urban Spree Galerie
presents "
Sneaky Bit In
", a solo show by the Australian visual & street artist
Anthony Lister
. The Opening of the show will be on Friday, September 14th, 2018 in the presence of the artist.
Invited by
Urban Spree
as part of our
Artist-in-Residence
program, 
Lister
spent 3 weeks at Urban Spree between August and September 2018 to create
in situ
a whole new body of large scale works, installations, media art, and a large mural.
For this residency project, Lister incorporated a large palette of references stemming from cubism, Picasso's "Les Demoiselles d'Avignon" and "Guernica", Alejandro Jodorowski's "The Holy Montain", African masks, religion, divination and tarot, Aboriginal trans women, and direct references to Damien Hirst.
Lister's outdoor mural at Urban Spree is a variation and alternate narrative on the theme of the main painting of the exhibition, in a style reminiscent of Egon Schiele and incorporating elements of Picasso's Guernica. The wall was executed with a 6m long extension pole, and signed with a paint-filled fire extinguisher.
Anthony Lister (b. 1979 in Brisbane) is a contemporary Australian-born painter and installation artist, best known for his merging of "high" and "low" cultural imagery. Particularly well known as a street artist, Lister is considered amongst the best in the field with graffiti art legend Banksy even commenting that Lister
appears to
piss
great
art
in his sleep.
He studied at the Griffith Queensland College of Art and was further educated under mentor Max Gimblett in New York City. Lister helped pioneer the street art movement in his home city as a teenager and is considered Australia's premier street artist. Lister employs multiple media including charcoal, acrylic, spray paint, oil pastels to create his scrawling, figurative style.
Lister has exhibited nationally and internationally including at the Lazarides Gallery in London, Underdogs Gallery in Lisbon, New Image Art Gallery in Los Angeles, Robert Fontaine Gallery in Miami, Jonathan Levine Gallery in New York, Olsen Gallery in Sydney, Black Art Projects in Melbourne, Fireworks Gallery in Brisbane, and Allouche Gallery in New York City. Lister currently lives and works between Sydney and New York City.
Anthony Lister
"Sneaky Bit In"
Solo Exhibition at Urban Spree Galerie
Opening: Friday 14.09 from 19:00 Exhibition: 15.09 - 20.10.2018 Tu-Su: 12:00-19:00 Urban Spree Galerie Revaler Str. 99 10245 Berlin
http://www.anthonylister.com
https://www.instagram.com/anthonylister