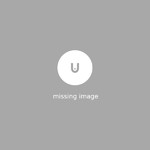 Screenprint Exhibition and Pop Up Show
Starting this Saturday at noon, Urban Spree is hosting a screenprint exhibition curated by
Mother Drucker
's Dolly Demoratti. A few days ago, Dolly installed her new screenprint studio in the first floor of the Urban Spree Ateliers. To celebrate the opening of the studio, we are inviting all street art and screenprints' fans to discover Dolly's atelier and her wonderful old steel & glass machines. In addition, a pop up store featuring a selection of hand-pulled Dolly's silk screenprints will be disseminated in the abandoned rooms of Urban Spree.
Works by Nomad, Anton Unai, SuperBlast, Elmar Lause and many more... Also featuring the one-colour iconic Victor Ash print that was made in conjunction with his Kreuzberg wall of 2007. All editions signed and numbered.
Urban Spree Gallery
Revaler Sr. 99 @RAW Tempel Berlin-Friedrichshain Opens everyday from 12:00 a.m. to 8:00 p.m.
www.urbanspree.com
+
www.mother-drucker.com