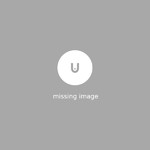 Twoone / Hiroyasu Tsuri Urban Spree Residency in video
A year ago in July 2016,
Urban Spree Galerie
invited
Twoone / Hiroyasu Tsuri
for a full 3-week residency in the gallery, a first experiment into using the gallery as a creation and dynamic space rather than a space to hang artworks. The public was welcome to see the creative process and day-to-day progression of the residency. Once the show was complete, it was open to the public for one night and a day and then ended. [metaslider id=13627] Over the course of the residency, Hiro created multiple large format artworks on canvas and plexiglas, a neon installation and 2 large canvases in collaboration with Jun Inoue, in a very energetic live painting session. In addition to indoor works, Hiro painted the Urban Spree Artist Wall (15 m x 8 m). [metaslider id=13649] Last but not the least,
Urban Spree Books
released a risographed zine "
Berlin 2014-2016
", a collection of portraits sketched in the streets of Berlin during the past two years.
Christiania Krueger
filmed the whole performance and we are releasing now his video, divided in 3 parts: indoor artworks, live painting ant mural painting. [vimeo id="230917307"]
https://hiroyasutsuri-twoone.tumblr.com
http://christianiakrueger.com
http://juninoue.jp