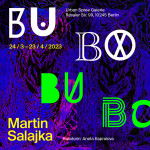 Upcoming Exhibition: "Bubo Bubo" by Martin Salajka
Urban Spree Galerie presents « Bubo Bubo » the first solo show of the Czech contemporary painter Martin Salajka with Urban Spree Galerie.
The exhibition will run from 24.03.2023 to 23.04.2023.
Born in 1981 in Uherské Hradiště, he graduated in 2008 from the Academy of Fine Arts in Prague in the painting class of Michael Rittstein (2005-2008) after 3 years at the Faculty of Fine Arts in Brno in the class of Petr Veselý.
Salajka grew up in the countryside in the Moravian Slovakia region, near the Hungarian border, in close contact with nature and forged a spiritual relationship with lakes, animals, ancient tales and spirits. Although Martin Salajka now lives in Prague, he remains deeply rooted in the countryside, often exploring the nature around him and collecting insects.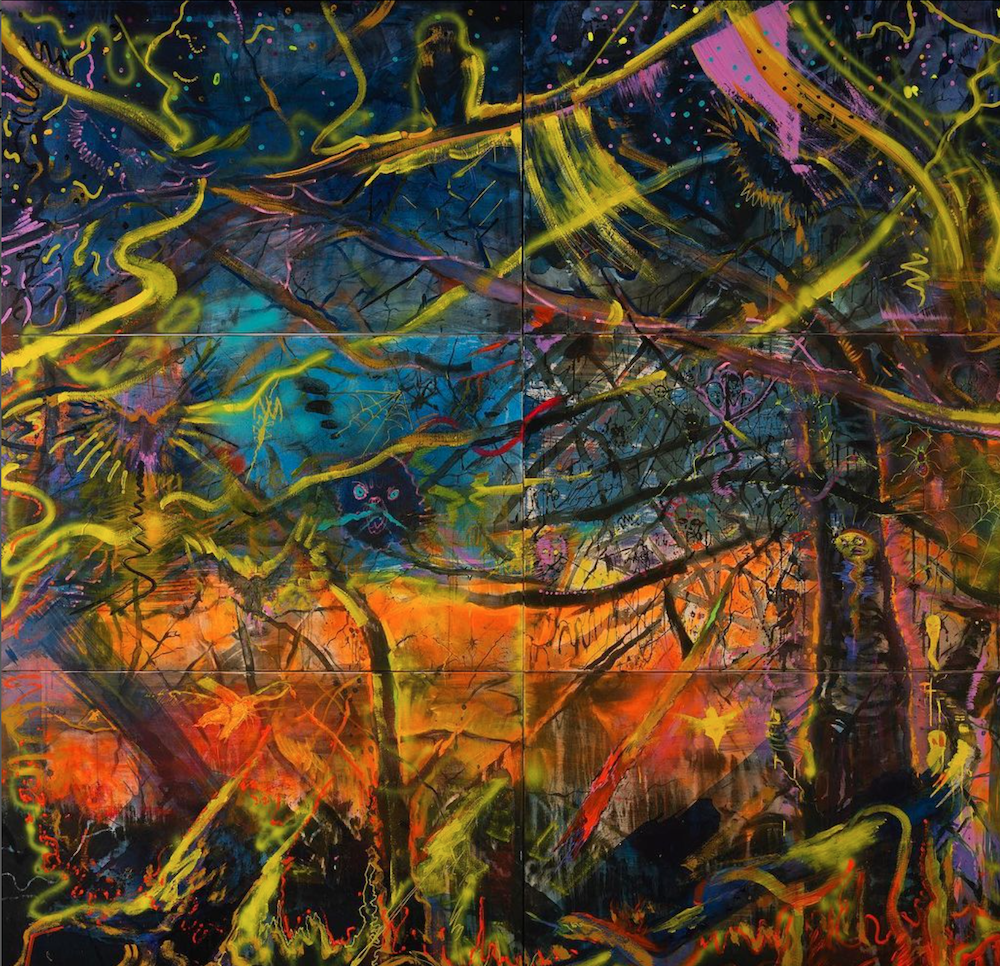 « Bubo Bubo » is the latin name of the Eagle-Owl, the largest bird of prey in Europe. This totemic figure hovers over and above the show. An observing, nocturnal bird of prey, it is mythologically associated with wisdom and as we know well since Hegel formulated it, « The owl of Minerva spreads its wings only with the coming of dusk ».
And this is the time where Martin Salajka spreads his nocturnal wings to enter the forest, during long walks that morph into pantheist dreams. His large paintings are vivid expressions of screaming and hallucinating visions, spirits and skulls, a liquefying communion with the cycle of Life and Death in a richness of warm and cold colors.
The nature at night is not silent, nor is it dark or monochromatic. And even less still: Salajka's canvases are full of energy, secret lines, the movement of the wind, a murmur. Speed and color sublimate their malefic and tortuous overtones in a synesthetic arrangement where trees, spirits, insects and animals intertwine and collide to reveal their spectral and howling presence.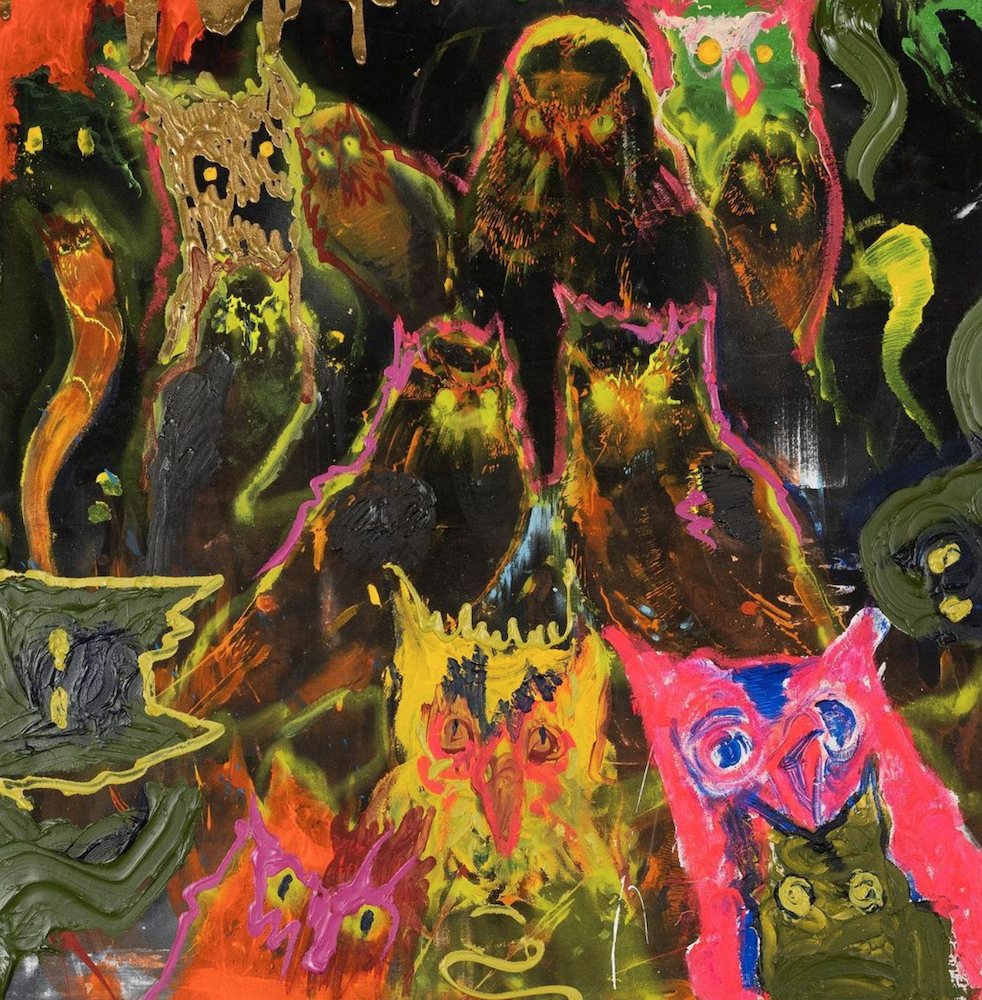 « Bubo Bubo » is Martin Salajka's largest exhibition to date in Germany. Curated by Aneta Kapralova, around 30 large-format paintings will be on display for the exhibition.
Salajka's recent exhibitions include the group show Vanitas (DOX, Prague, 2020), Alone in the Crowd: Charles Baudelaire and Czech art (GASK, Kutná Hora), and solo exhibitions at White Pearl Gallery, Prague (Zombie Rituals, 2018), Galerie Industra, Brno, (Lights, 2018), Trafo Gallery, Prague (Neurosis, 2020) and Villa Pelle Gallery, Prague (Mimikry, 2022).