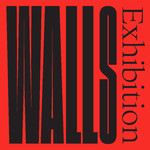 "WALLS" exhibition extended to March 14th, 2020
We are extending the "WALLS" Exhibition by a fortnight, until Saturday, March 14th, 2020.
"WALLS" is a collective exhibition curated by Cyrille Gouyette and Fabrice Douar (Le Louvre Museum, Paris) with an additional curation by Pascal Feucher (Urban Spree Galerie, Berlin) and featuring 30 international artists from the comics and street art scenes. Expanding the historical timeline and geographical scope beyond the Fall of the Berlin Wall 30 years ago, "WALLS" explores the notion of the wall, from Antiquity to contemporary issues, viewed through the lens of artists committed to the public space and whose work is closely related to walls.
The catalogue of the show can be purchased here.
WALLS
Wednesday-Saturday // 12:00-18:30
Free Entry
--------------------------------------------------------------------------- The
next exhibition
will be a presentation of recent works on canvas by polish calligraffiti artist
Sicoer
. Created through different sessions between his hometown of Krakow and a residency in Berlin, "
Explorations
" is the artist's most ambitious exhibition to date.