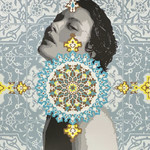 Release of "Behind the Sun", NAFIR's first screen print with Urban Spree
"Behind the Sun" is a screen print released by Urban Spree Prints in November 2022 in the wake of the solo show of the Iranian artist NAFIR at Urban Spree Galerie in August 2022. The run of 100 was printed in Berlin by Oliver Nerlich Studio under the dirrect supervision of the artist between August and September 2022.
NAFIR is an anonymous, Teheran-based artist who uses the stencil technique to spray paint faces of unveiled Iranian women on carpets and other traditional fabrics. By gluing those pieces on the streets of Iran, he re-intrroduces courageous women into the public space, confronting and braving the judgment of the passers-by. What would look in the German streets innocuous or even "cute" acquires a much more contextual and risk-taking significance, as the recent and ongoing events following the death in custody of Mahsa Amini demonstrate.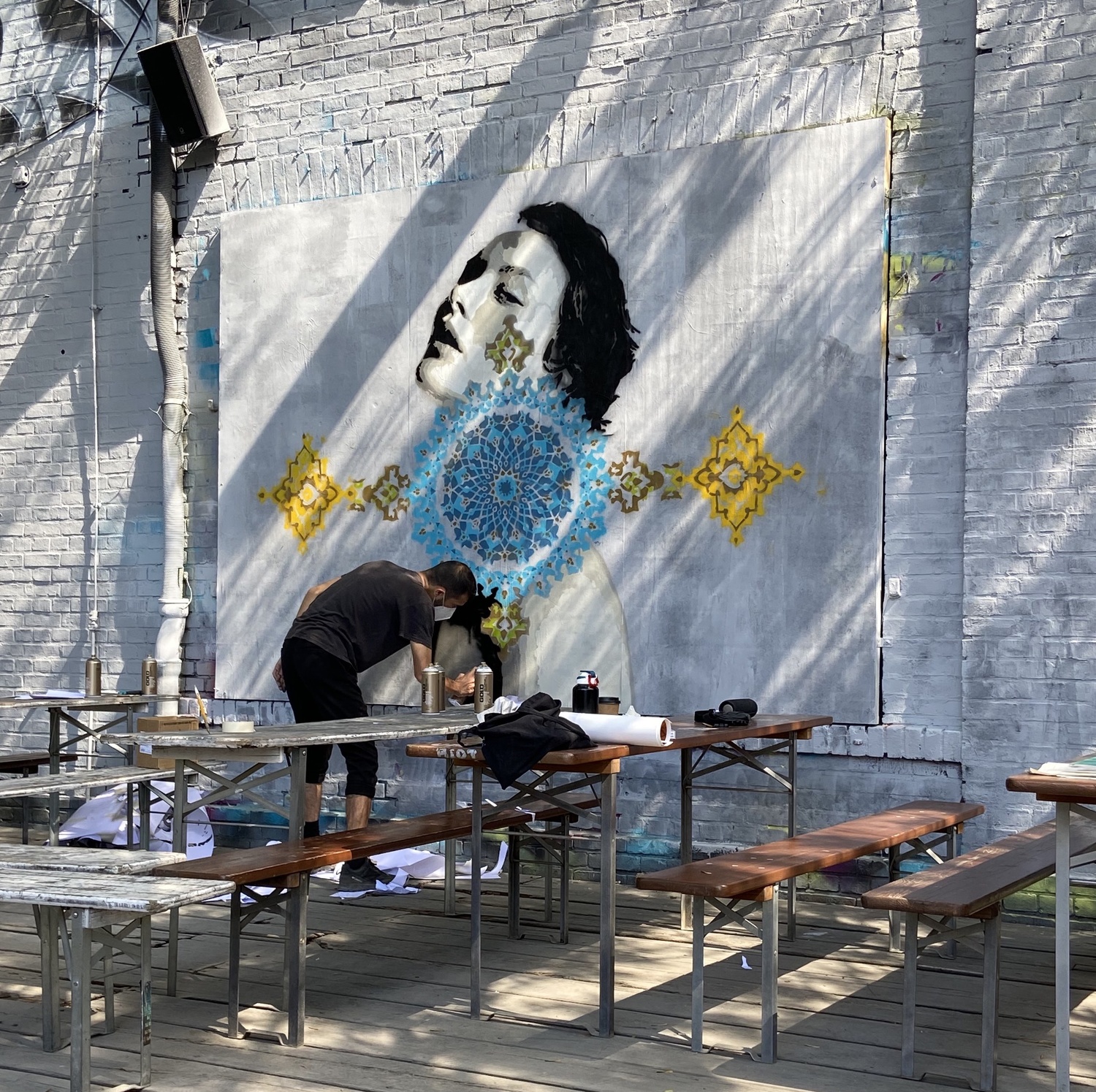 The print is based on a mural painted by Nafir at Urrban Spree in August 2022 (still visible). The print is available in a regular edition of 50 (Celadon Green) and 3 color variants of 20 (Off)-White), 15 (Light Blue) and 15 (Copper). The prints are available at Urban Spree in Berlin and on our webshop here.
Original artworks of the Teheran-based artist are also available at Urban Spree in the Galerie section here.
Nafir: Behind the Sun (Regular Edition + 3 variants)
12-color hand pulled screen print on Somerset 300 g/sm
50 x 70 cm
Edition of 100 (50 / 20 / 15 / 15)
Signed, numbered, and embossed by the artist
2022