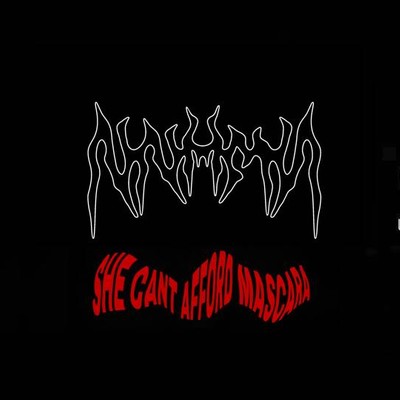 Concerts
NNHMN + She Can't Afford Mascara \\ Urban Spree, Berlin
Information
Promoter
aufnahme + wiedergabe
About the Concert
aufnahme + wiedergabe presents
aufnahme + wiedergabe DJs
NNHMN is a Berlin-based dark electronic music duo. Lee Margot and Michal Laudarg have embarked on a sonic journey onto the thresholds of New Brutalist Theatre and experimental electronic music with a foundation in techno culture. NNHMN's intoxicating sound is defined by analogue textures and arpeggiated bass lines, with a sense of sonic exploration that veers from post-punk to haunted synth-wave and dark disco and gothic undertones. The nocturnal, synth-driven production is led by Lee's captivating and compelling vocals, whose seductive and sardonic delivery is inescapably entrancing.
The newest NNHMN offering CIRCLE OF DOOM has been released on the 1st of June.
This album focuses on a more club-oriented darkwave.
Fun(love) fact : Boy George placed NNHMN's last album Circle of Doom at number one of his favourite albums of this year so far...
NNHMN have built up a local following and has been appreciated by numerous alternative festival organizers. The band has toured Europe, played local Berlin clubs and performed live at festivals in Seoul, New York City, Montreal, Calgary and probably most of the European capitals, not to mention the beloved German Dark Music Festivals like Amphi, WGT, Cold Hearted.
In the year 2023, the duo performs at festivals: DarkMad, Madrid - Nuits Sonores, Lyon - Castle Party, Bolkow - Amphi, Cologne - W-Fest, Oostende - Terminus, Cagary - Wave, Sao Paulo, Takt Bizzare Reutlingen, Katzen Club, Munich, RetroFuturo -Stockholm, Helsinki and more.The band has supported legendary DAF and shared the stage with the likes of Minuit Machine, Lebanon Hanover, Ellen Allien, Linea Aspera, Zanias, The Hacker, Ash Code, Boy Harsher and many more cool bands from the darkwave scene.
On this Saturday evening, NNHMN will be supported by an extraordinary SHE CAN'T AFFORD MASCARA - the modern heir of Klaus Nomi, dressed in a harsh electro delivery. His captivating performance will give you a genderless, dangerous, fashionable and sexy thrill.
The artist Adam Shazard behind the solo project started working as a clubkid in the gay Underground scene. Without any money and an unsupporting muslim family, they would have to steal cosmetics in order to express themselves and fulfill the lifestyle they wished to become and therefore the name "She Can't Afford Mascara" came.
Mascara always delivers drama to the darkest corners where self-harming goths and divas dance with make-up running down their chin. It is the meeting of new beat/goth/ebm drama and Pakistani/ ethnic Music tradition S. C. A. M is contemporary Underground theatre and Music in one.
Tickets: