Hendrik Czakainski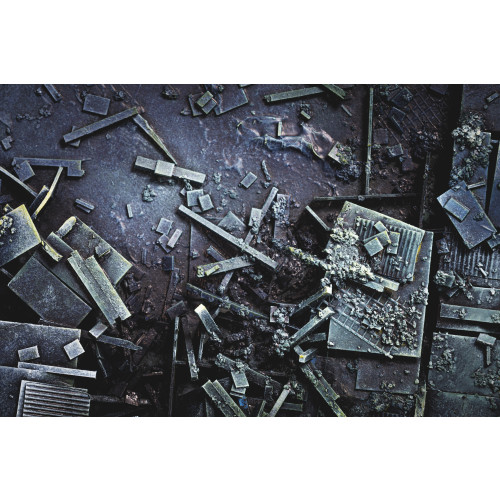 Hendrik Czakainski (DE, *1979) Adopting a bird's eye view, the artist creates large-scale three-dimensional panels which are dark anatomical explorations of the urban body.  His powerful works laid bare the rusted skeletons of what was once qualified as habitat. A post-architectural world – and beyond -, in which life subsided on the fringes, a derelict, abstract, borderless and fascinating Universum. "Imagine that you are a raindrop. It begins to rain and you hit the ground and flow across streets,…
read more.
Hendrik Czakainski (DE, *1979)
Adopting a bird's eye view, the artist creates large-scale three-dimensional panels which are dark anatomical explorations of the urban body.
His powerful works laid bare the rusted skeletons of what was once qualified as habitat. A post-architectural world – and beyond -, in which life subsided on the fringes, a derelict, abstract, borderless and fascinating Universum.
"Imagine that you are a raindrop. It begins to rain and you hit the ground and flow across streets, parking lots, yards, construction sites, farm fields, and even a golf course. Along the way, you pick up litter, oil, grease, metals, rubber, dirt, fertilizers, pesticides, animal waste, and other things left behind by people, automobiles, and animals. All of these pollutants mix with the rain and flow away as nonpoint source pollution. » (Illinois Environmental Protection Agency)
He lives and works in Berlin.
LINKS:
https://www.instagram.com/hendrik_czakainski/