Thomas Canto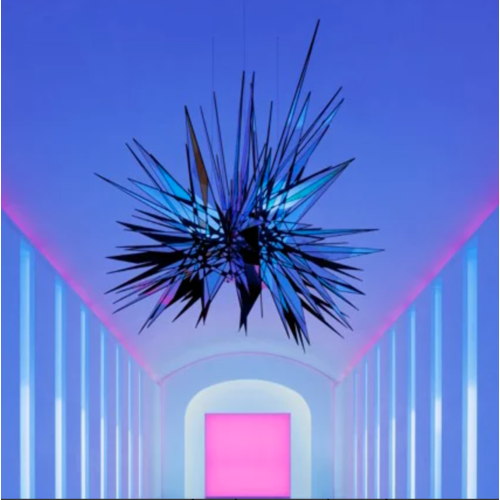 « Structural Reflections » - Artist Statement by Thomas CANTO "I started to develop the « Structural Reflections » series in 2019. With this body of work, I wanted to create a space where senses of aspiration and inspiration that every megacity gives me, are shared with the viewer. These sculptures create an experience that is personal by the subject it refers to in our memory, and universal by the object it represents. The more the viewer will be interacting with these works the more he/she will…
read more.
« Structural Reflections » - Artist Statement by Thomas CANTO
"I started to develop the « Structural Reflections » series in 2019. With this body of work, I wanted to create a space where senses of aspiration and inspiration that every megacity gives me, are shared with the viewer. These sculptures create an experience that is personal by the subject it refers to in our memory, and universal by the object it represents.
The more the viewer will be interacting with these works the more he/she will realize that its effect is deep and wide, upending sensorial norms and reconnecting you to your deep memories. These works defamiliarizes the world around you such that your relationship to it is undone. The process of finding a new equilibrium opens up a sense of elemental curiosity, and the viewer is rewarded for his experiment.
These metallic structures, made of reflections create a space that is physiologically singular: a multiplicity of echoes, architectures, and never ending perspectives. This refers to the beautiful, vertiginous and overwhelming effect contemporary architecture can do to anyone who experience it. When the spectator changes viewpoints, everything rearranges, in a different scale and depth, as if you would be experiencing architecture from every angle at the same time."
Thomas Canto (FR, *1979)

Thomas Canto is known for his optical and kinetic work distorting speed and city structures until their original forms are effectively unrecognizable. Regardless of the genre, Thomas Canto finds inspiration from figures like the Hungarian painter and sculptor László Moholy-Nagy to architects like Zaha Hadid and Jean Nouvel among others. His works also focus on creating images through various media and technologies that express the relationship between humans and architecture.
Thomas Canto's works are precise and geometric in nature, using boundary lines to delineate spaces where tension can be released. He relies on light and shadows to compose his pieces with reflective effects, sometimes layering moving images with video projector mapping over sculptures to rebirth the pieces into installation art.
Since 2021, Thomas Canto has been experimenting with NFTs, creating immersive digital dives into his works. NFTs are sold together with the physical piece.
EXHIBITIONS:
SELECTED INSTITUTIONAL SHOWS AND PROJECTS
Concrete expansion, Public Art Project, Rouen (France), 2021
Group show, LIAIGRE, Shanghai (China), 2021
Group show, LVMH, Shanghai (China), 2020
La collective, Hangar 107, Rouen (France), 2020
Structural reverberations , Sogo Seibu, Tokyo (Japan) 2019
Exponential Urban symphony, Paradise Art Space. Incheon (Korea) 2019
Levitating Structured Inertia, Paradise City. Incheon (Korea) 2019
Objet Impossible, Hangar 107, Rouen (France), 2018
Volklingen Art biennale, (Germany), 2017
Illusory perspectives, Centre Pompidou, Paris (France), 2016
Still lifes of spacetime, (installation), ART021, Shanghai (China), 2016
Suspended landscape, ArtCentral, Projects section, Hong Kong (China), 2016
Artistes à la une, Palais de Tokyo, Paris (France), 2015

LINKS:
Ooops, there is no results...