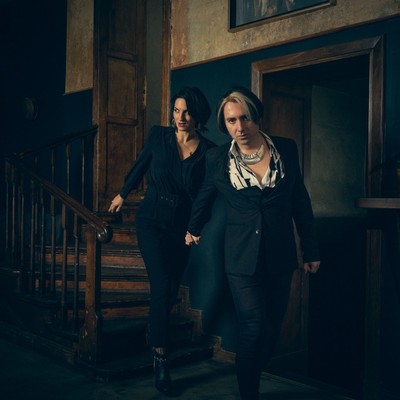 Concerts
Alice Gift, House Of Light + Scar Polish live in Berlin | Urban Spree
About the Concert
Emanzipiert von seiner Band Velvet Condom [B-Movie Soundtrack, Kalter Lippenstift (1M Views), Samt und Stein], destilliert der in Berlin lebende deutsch-französische Singer-Songwriter ALICE GIFT seine Geschichten zu Chanson-Noir und verträumten Noise-Pop.
Mit seiner Band präsentiert der selbsternannte Tropical-Goth sein Solo-Debüt 'Alles ist Gift' und feiert den daraus gekoppelten Radio Eins-Hit "Trance Park".
Da steckt drin: Elliott Smith, My Bloody Valentine, Smashing Pumpkins, Mac DeMarco.
Moderne Probleme. Eine städtische Beschwerde. Ein Problem der 1. Welt. Letzte Single vor der Veröffentlichung des 2. Albums von HOUSE OF LIGHT: "21st Century Prayer".
"Geboren in Berlin, aufgewachsen in LA und aufgenommen in Oz, nehmen House of Light verschiedene Formen auf der ganzen Welt an. Gebucht mit Pete Doherty, Lydia Lunch & the Magic Wands. In einem East Village Radio-Interview mit Andy Rourke von The Smiths beschrieben sie ihre Musik als "epische Klagen und implosive Poesie".
HoL veers from the dark & danceable to dreamy terrain & epic laments with shimmers of shoeagze & implosive poetry evoking 80s romanticism in the face of the modern tech tsunami. Touring between continents & booked with the likes of The Drones, Flyying Colours, Pete Doherty & Lydia Lunch. Their new album "21st Century Prayer" is described as "a cinematic mesh of synth and guitars". In an interview with YAndy Rourke of The Smiths they are described as "evoking the romanticism of the 80s & the darker turn of the 90s".
"…epic laments with shimmers of shoegaze…"
"… implosive 21st century poetry…"
Berlin-based SCAR POLISH, moniker to British-born Robin Fisher, is the final product of a transition phase. Taking an indie rock upbringing and switching things up with the inclusion of deranged electronics, Scar Polish takes a new musical leap into dream psychedelia, gritty sampling and ethereal soundscapes, yet keeping it playful, personal, lo-fi to its fullest and, most importantly, doing DIY justice.