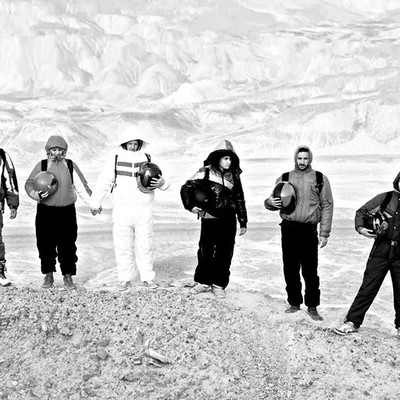 Concerts
Berlin Sessions presents: The Angelcy // Charlie Rayne // Enda Gallery // + Kleiderkreisel
About the Concert
Berlin Sessions Live + Kleiderkreisel
Specials:
Kleiderkreisel
 Tauschparty
Keks d'Amour
secret acts with acoustic performance cosy outdoor area
Kleiderkreisel:
16.00-20.00: Klederkreisel Tauschparty 18.00-20.00: Secret Acts (outdoors) All infos how the Kleiderkreisel Tauschparty is working:
https://www.facebook.com/events/256179071250739/
Live 20.00-23.00:
theAngelcy (Israel)
Their fast-paced percussive groundwork, leads as a great combination to their folky traveller's sound. Coming from Israel, they have picked up an eclectic group of influences upon their travels. Ranging from classical harmonies and blues to modern day folk music. There is no doubt that The Angelcy enjoyed Berlin's ever growing music scene and we are happy they are back.
Charlie Rayne
(Lebanon)
Charlie Rayne grew up in Lebanon and just recently started to roam the planet and play his wonderful music in other countries. During his youth he was heavly influenced by the music of Bob Dylan and other american songwriters. He uses his strong voice and melodic strumming rhythms to tell stories about love and loss.
Enda Gallery
(Ireland)
We met Enda at the big charity Children concert early this summer, where he played guitar in the band and performed two of his own songs for a packed Festsaal Kreuzberg. The artist from ireland with the amazing voice just started his solo project and we are very happy to have him on board.