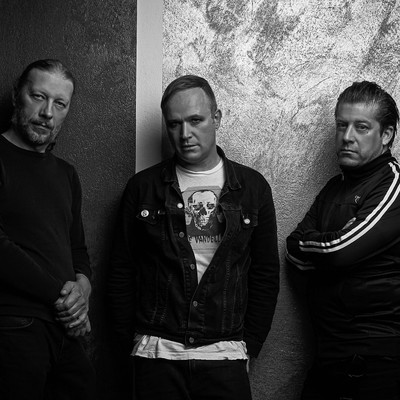 Concerts
The Foreign Resort (DK) | Berlin Show @ Urban Spree w/ Guests: Je T'Aime (FR)
About the Concert
Popmonitor @ Urban Spree
THE FOREIGN RESORT verbinden eine ansprechende Mixtur aus wunderbar melodischem und atmosphärisch dichtem Post-Punk/New-Wave mit spielerischen Indie-Pop-Blitzen. Biss und Melancholie, das ist bei The Foreign Resort kein Gegensatz, sondern ein interessantes, sich gegenseitig belebendes Pärchen. Dabei drehen sie gerne mal an der Schlagzahl und fügen ihren stimmungsvollen bis dunklen Nummern ordentlich Tempo und bisweilen psychedelisch-entrückte Emotionen hinzu – eine akustisch-emotionale Achterbahnfahrt.
Das dänische Trio spielt melodischen und atmosphärisch dichten Post-Punk und New Wave. Effektvolle Reverb-Gitarren erinnern gekonnt an Größen wie The Chameleons, The Cure oder The Jesus & Mary Chain, aber auch an Joy Division oder My Bloody Valentine.
Sie teilten sich schon die Bühne mit Szene-Größen wie The Soft Moon, She Past Away, The KVB oder Ash Code. Seit 2010 spielte die Band zahlreiche Shows in Nordamerika und Europa – darunter auch Festivals in Deutschland wie zum Beispiel das WGT (Wave Gotik Treffen) oder das NCN (Nocturnal Culture Night).