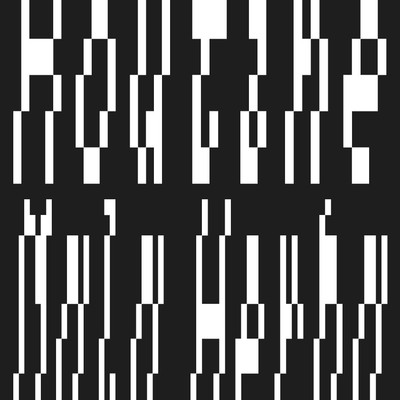 Concerts
Worn Pop Live: Routine (UA) + Mala Herba (PL) + DJ Support: Kiss Allah (UA)
About the Concert
Worn Pop takes over Urban Spree last time this year with a group of artists from Ukraine and Poland who have something to say with their music and the things behind it.
Live:
ROUTINE (or Рутина - ukr.) is a project of electronic producer Anton Koba and guitarist Dmitry Larisov that was founded in 2020.
The duo play mostly post-punk using vintage synthesizers and electric guitars mixing modern digital and rough oldschool sounds. They find inspiration for their music in things that resonate to anyone, mostly existential themes and social phenomena. Over the couple of years of its existence ROUTINE has gathered a dedicated audience in Kyiv, their concerts in local clubs were typically attended by up to 700 people.
In 2021 the duo released their debut LP 'Secret WIndow' on vinyl. While working on the album, they were inspired by old Detroit techno and post punk, and combined guitar riffs with synthesizer sound and aggressive rhythm sections.
Рутина (or Routine band) – is a part of the eponymous multiple project founded by Anton Koba in Kyiv, Ukraine. Doing things with a punk attitude it started from a tattoo studio on non-commercial basis and then a sewing shop to help young local designers growing up. The streetwear brand Routine Kyiv is going along and helps creating a new fast-growing community of followers behind them.
MALA HERBA debuted in 2021 with their first LP album titled Demonologia. It was very well received by international critics. Nick Roseblade from The Quietus called the album "a disco at a witchy ritual". Their music is strongly rooted in dark EBM and traditional Polish music. This mixture makes all their performances exceptional in the contemporary electronic music scene. Mala Herba's work with ethnomusicological archives focuses on the moments that you can "queer".
In 2022 they released the EP titled Niedola / Woe. It is an audio-visual collaboration between Mala Herba and Sven Harambašić. Mala Herba's tracks escape genres, weaving ritualistic rhythms, dark lore, and wailing vocals with rough, industrial sounds.

The signature elements of the artist's style are still there: powerful layers of voice and narrative songwriting but Niedola/ Woe is much deconstructed and emotive. Not really "inspired" by but wrung out of despair and anxiety, the compositions represent the terror and insecurity of the current climate, russian invasion of Ukraine, the attack on reproductive justice in Poland, and climate collapse.
In 2014 Hołubowska founded Sounds Queer?, the pioneering series of workshops researching experimental queer methodologies in sound art and singing as a knowledge creation process.
They have performed at Mumok (Vienna, AT) and Guggenheim Museum (Bilbao, ES), Evelate Festival, Fluff Festival, Popfest or Punctum Krasovka (CZ) among other places, and their project Community of Grieving recorded together with Julia Giertz was presented at Unsound 2020 (Kraków, PL) and has its live premiere at Unsound 2021 (Kraków, PL).
DJ Support:
KISS ALLAH – is an alias of Daniel Nevzglyad a ukrainian dj, and a person behind Discoteque / East Kultur promo group, a 20ft Radio bar and lately a founder of the label Khvylia which based in Kyiv and focused on developing new wave of ukrainian electronic artists.
Sets of Kiss Allah are full of God abandoned, multi-cultural gems from all over the world. Mexico, Argentina, Lebanon, Israel, Yemen, Turkey, China, Japan – influenced music fuses up with some italo-disco and dark disco sounds and takes you to the greatest around-the-world journey, which you will never forget.
Poster: Alex Sinica
Join us

X