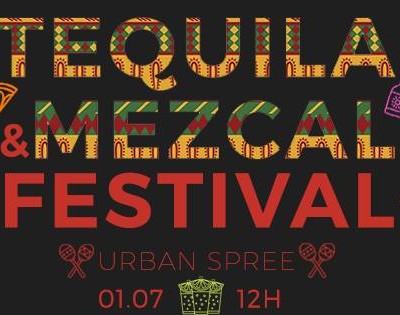 Events
Berlin Tequila and Mezcal Festival
About the Event
Organized by Urban Spree, the very first
Berlin Tequila and Mezcal Festival
comes to Urban Spree on July 15th!
Come to the Urban Spree garden to discover and taste specialty tequilas and tequila-based drinks, as well as traditional mezcal, agua frescas, michelada, and a hand-picked selection of Mexican food vendors serving regional specialties. The all day and all night festival starts at midday with free entry. Food Vendors - 
Chaparro Cocina Mexicana
- Tacos three soft corn tortillas with onion and coriander - - Pollo pastor / Chicken Pastor whit Pineapple pico de gallo - Barbacoa / tender beef marinade in ancho chillies - Nopales Asados roasted cactus leaves and caramelized onions. 
- Verduras de temporada grilled seasonal vegetables with herbs.
- 
Santa Cantina
- Fish tacos beer battered fish, sesame avocado aioli, shredded iceberg lettuce, pico de gallo, salsa brava, coriander, coriander - jerk chicken tacos charred spicy chicken, cucumber, mango and habanero pico de gallo - hibiscus tacos hibiscus flower, fried avocado, sweet chilli sauce -
Cevicheria "el Pirata"
- Mexican fish and schrimp ceviche -
Spud Bencer
salsa verde burgers
FB Event