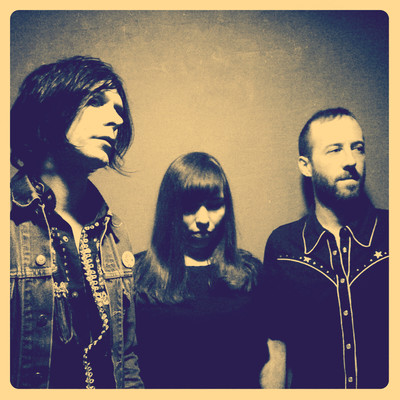 Events
CAPSULA / Garage Psychedelic Rock
About the Event

US presents
CAPSULA
Argentinian Garage Psychedelic Rock Band
Influenced by 1960s South American psychedelic rock, Capsula's sound is soaked with the raw edged darkness of The Stooges, The Cramps and The Who but with clear modern refinements not too distant from the garage of The White Stripes, Black Rebel Motorcycle Club or brooding psychedlica found in The Black Angels.
They recorded in 2013 their latest LP, 'Solar Secrets' which was produced by Tony Visconti.
With this LP under their belt, the power trio toured the US with influential Brazilian psychedelic rock Os Mutantes.
Since 2008 they played each year at the SXSW Music Festival and also performed to great acclaim at Austin Psych Fest 2013 with Black Rebel Motorcycle Club, Deerhunter and The Raveonettes.
This year they will tour again across Europe and head to take over Urban Spree's stage for their first performance in Berlin.
http://www.capsulacapsula.com / http://www.facebook.com/CapsulaMusic
"Capsula's dark wave rock – surfing basslines, needling leads, and kit-crashing propulsion – pushes the motoring thrust of early Black Rebel Motorcycle Club with its own distinct pulse. These aren't musicians playing at a band, they're a fabulous gilded snake, writhing on a big stage while plying seismic garage rock." The Austin Chronicle on  Capsula's live show at APF.