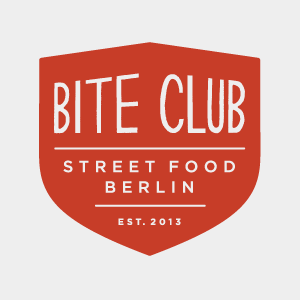 Events
Christmas Bite Club @ Urban Spree
Information
Organizer
Bite Club & Urban Spree
About the Event
★ Outdoor Christmas streetfood trucks and stalls
★ Indoor foodie market
★ Urban Spree Xmas Book and Print Shop on 2 floors
★ Klebstoff Magazine #6 Release Event with Ronny Trettmann special free gig
★ Berlin Boombox live custom atelier with Matthias Gephart and Péter Janos Novak
★Pampero rum toddy ★ Mulled wine & cider
★ Bad Santa's DJ grotto ★ Home Opera ★ Cookbooks ★ Ensemble Mini
★Oysters & Bloody Mary bar ★ Mistletoe photobooth ★ Xmas nail art by Nailinger ★
OUTDOOR:
★ Bunsmobile: The big yellow truck (plus Victor the Jack Russell) will be serving up braised ox-cheek or raclette sandwiches plus they'll be opening oysters inside with a Bloody Mary to zing things up
★ Bauer Lindner: The eponymous Christian Lindner makes his organic boar bratwurst on his Brandenburg farm and serves them with homemade senf plus ribs, fruit wines and cheeses
★ Taco Kween: Our resident Mexican stall make their own GM-free corn tortillas for tacos topped with braised pork in annato, roast pineapple or fish in a Basque pepper sauce
★ Heisser Hobel: Bergkäse produced by chef Florian's parents in Bavaria is the key ingredient to their velvety Spätzle which won 'Best Overseas Trader' at the 2013 European Street Food Awards
★ M&Gs Rib Roll: A perfect marriage of soft hoagie roll smeared with creme fraiche, pulled rib meat, zingy secret recipe BBQ sauce, gherkins and chips for added crunch
★ Pic Nic 34: Gianni will be grilling Arrosticini - a classic Sardinian streetfood of mutton skewers and his fresh pastas on the side
★ Sababa: Fabulous Israeli vegetarian foods - rich aubergine stews, fresh salads and creamy hummus from this Prenzlauer Berg restaurant.
★ Bebe Rebozo: This funky Peruvian truck returns with a 'Chifa' (Chinese-influenced cuisine) classic of Lomo Saltado - stir-fried beef with vegetables.
INDOOR FOODIE MARKET:
★ Natural wine ★ French cheese ★ Wanessa Vodka ★ Bloody Mary & Oysters ★ Contemporary Food Lab ★ TryFoods.De ★ Ma Patissiere ★ Cookbooks ★ Mistletoe photobooth ★ Xmas nail art by Nailinger ★ Du Bonheur macarons
URBAN SPREE ART STORE:
Urban Spree Xmas Book and Print Shop on 2 floors ★ Leipzig's based all-sticker mag. Klebstoff Magazine #6 Release Event with Ronny Trettmann special free gig ★ Berlin Boombox live custom atelier with Matthias Gephart and Péter Janos Novak
MUSIC:
★ Bad Santa's DJ Grotto
★ The fabulous Ensemble Mini will be doing waltzes on Saturday evening
★ Berliner Kneipechor rolling out carols with a pop twist on Saturday afternoon
★ On Saturday night, Damo Suzuki (ex singer from krautrock legendary band Can) will be performing live in the concert area.
★ Ronny Trettmann (dancehall/reggae from Leipzig) live in the concert area. Free gig on Sunday 20:00
★ Home Opera will be performing festive cantatas on the grand piano on the Sunday evening