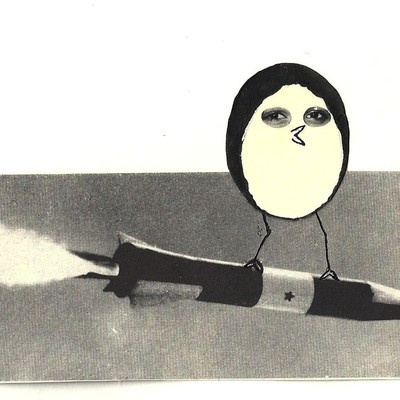 Events
Karine Lémery: "Die Wanderer" Vernissage
Information
Organizer
Urban Spree & Karine Lémery
About the Event
Starting on May 18th, Urban Spree Galerie is proud to host a new body of works by Montreuil based artist Karine Lémery.
Running in parallel with Etienne Pottier's "They Live" exhibition, it's a wonderfully crafted, poetic and nostalgic papier mâché small sculptures exhibition which is going to take place in the
Buchladen corner of Urban Spree.
After France and Belgium, the 
Zozos are ready to take Berlin by surprise!
Karine Lémery
nurtures her creations with found objects garnered in flea markets, antique stores and attics to bring back the antiquity of the nostalgic past to the present. She collects those tiny little things to give them a new sense of purpose and sensibility. An old kitchen clock, a bread thermometer, her old granny's tissues or a flower cardboard box… Leméry uses these old manufactured objects to draw on it her own small characters. She gives to those items which formed parts of memories we once knew a renewed, witty form. Her menagerie of drawings, mobiles and sculptures are small, almost fragile but delicate and thorough. Lémery confines insects under glass, makes multicolour fish flies and dresses up the Zozos for any circumstance.  Lémery's universe will immerse you in a personal and neat phantasmagoria.
Vita: Born in 1971 in France, Karine Lémery graduates from ENSAD in 1996 with a diploma in furniture design. Enhancing her artistic skills with mosaic and wax moulding, she also develops an artistic practice around mobile sculptures, set in a poetic and personal universe composed of insects, birds, fish or acrobats. Vernissage on May 18th at 17:00, in the presence of the artistDie Wanderer from Karine Lémery Exhibition from May 19th to June 8th