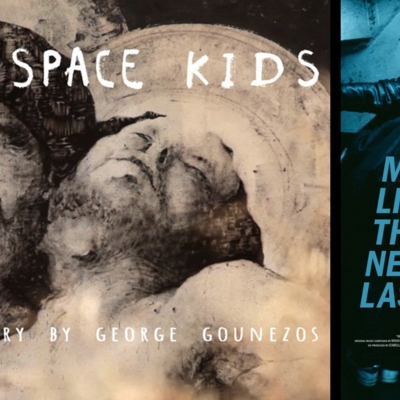 Events
Free Open Air Screening: Outer Space Kids / Moments Like This Never Last
Information
Organizer
Mobile Kino + Urban Spree
Date
Sep 26, 2023 18:30 - 21:30
About the Event
Urban Spree and Mobile Kino present a free open air screening at Urban Spree on Tiuesday, September 26th, 2023
=> OUTER SPACE KIDS (George Gounezos)
followed by
=> MOMENTS LIKE THIS NEVER LAST (Cheryll Dunn)
We will show 2 award-winning documentary films, starting with "Outer Space Kids" (Dir. George Gounezos, Greece, 29', 2018, OST with English subtitles). OSK is a graffiti crew that explores tunnels and converts abandoned factories to outdoor galleries. Their artistic creations are well-hidden in old industrial structures across Greece. Large-scale murals accompanied by personal experiences make this punk tale come alive.
*2021, Grenoble Street Art Movie Festival – Best Short Film
This Film accompanies the current exhibition "Persona" of the Greek painter Monos Cωtos at the Urban Spree Galerie.
In 2014 Mobile Kino and Urban Spree presented the Cheryl Dunn Documentary EVERYBODY STREET screened in the Urban Spree Garden together with a photo exhibition from Martha Cooper/1UP Crew. The director returns to the Mobile Kino screen with her new documentary on the late artist Dash Snow. Dash Snow rejected a life of privilege to make his own way as an artist on the streets of downtown New York City in the late 1990s.
The first movie start at 19:00.
Free Entry