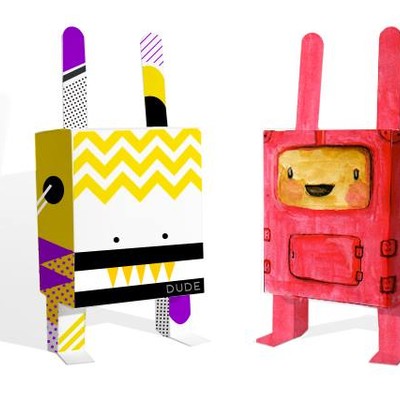 Events
Little Dudes Exhibition
About the Event
The Little dudes from all around the world, will finally unite in November, in Berlin.
The vernissage will take place on November 1st with drinks, DJs and of course, the charity auction! The exhibition will be open for public viewing until Sunday night the 3rd.
The line up of Artists includes Vidam (DE), Wurstbande (DE), Matt JOnes/Lunartik (UK), Ekaterina Koroleva (DE), Johannes Mundinger (DE), Billy (UK), THTF (FR), SAM Crew (DE), Idrawalot/Karl Addison (DE), João Rei (PT) / Human Flashboy (DE), Lapin (FR), Bárbara Fonseca (PT), Niels de Jong (NL), Nonstop Nonsens (DE), Beware (ES), Boubish (HR), Pablo Ientile (ARG), Anne Wenkel (DE), Lucilux (CL), Mariana cute (GR), Ewen Gur (FR), Bert van Wijk (DE), Saskia Keultjes (DE),... and many more!
Proceeds from the adoption of Little dudes (auction) will go to these three charities: International fund for Animal Welfare (
www.ifaw.org
), Action against hunger (
www.actionagainsthunger.org
) and Charity: water (
www.charitywater.org
) NOV 1st OPENING PARTY ///
Dj Rute
will be playing rare grooves and tropical love stories alongside
Mr Malka
from
The Hoo
, while you meet all the Little dudes with their many faces. 9pm the auction will start, so don't be late if you want to adopt a little dude!