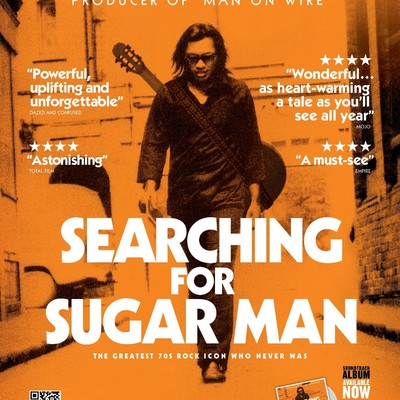 Events
Mobile Kino presents: Searching For Sugar Man
About the Event
Screening of Searching For Sugar Man
Mobile Kino and Rapid Eye Films present a free screening of Searching For Sugar Man at Urban Spree.
Enjoy Burger creations from Buns Mobile !
Urban legends of how the singer Sixto Rodriguez killed himself were common but commonly different. Did he set himself on fire in front of his audience or was it the bullet he put through the side of his head? The mysterious singer was unknown in his American home but his voice reached as far as South Africa where he became a local icon as his music inspired resistance to Apartheid in a country cut off to the rest of the world. His records spread through South Africa and his story became legend. Swedish filmmaker Malik Bendjelloul joined a South African journalist on a moving journey filled with surprises in search of the truth about Rodriguez.
Every once in a while a film comes along that has a remarkable effect on audiences. Ive been working as a projectionist in Berlin and have seen this film screened to many sold out audiences since its release last Christmas. This film has now been screening in Berlin cinemas for going on eleven months. Only a film that truly resonates with people has this type of power and longevity. Standing at the back of countless screenings, and as cheesy as it is to say, you can honestly feel the happiness beaming out of everybody. People constantly smiling as the tale unfolds accompanied by the musicians own soundtrack. Word of mouth spreads and just like I'm telling you people tell their friends and more and more come to experience the remarkable story of the sugar man.
This week Mobile Kino present a free screening of one of our favorite films from our back catalog. A big thank you to Rapid Eye distribution for helping us arrange this free event.
Feature Presentation:
Searching for Sugar Man
Language:
English with German subtitles
Date:
Monday 4th of November 2013
Tickets:
FREE!!! Entry and video art from: 20:00
Film starts:
21:00
www.mobilekino.de