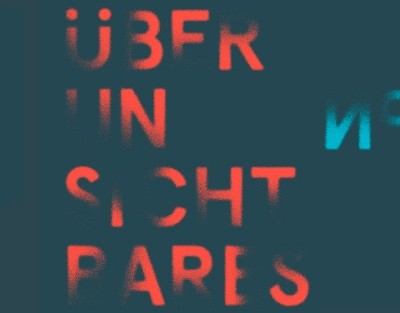 Events
Serbinale - Festival of New Serbian Arts and Culture
About the Event
Serbinale
is a Berlin curated 4-day Festival of New Serbian Arts and Culture, spanning 3 locations: Kino Babylon, General Public Gallery & Urban Spree Urban Spree Gallery hosts the events of the 3rd day (August 31st) as well as the Serbinale party.
Program: 
19:00: Paneldiscussion: OstFrauen / with:
Tanja Ostojic
, a conceptual artist who constantly questions international and national political decisions and gives feminism a provocative voice.
Danijela Pilic
, a best-selling author, journalist and fashion blogger
Stereotype: Eastern European women want at any costs to come to Germany. They are feminine, blonde and sexy. Marry German men. For money. Google entry for "Eastern European Women" results in countless dating services. This shows very clearly what kind of image eastern european women have in Germany.
The problem: this pictures distorts the image of many Eastern European women who live in Germany and are successful, independent and beautiful, but are not "for sale." How do they deal with these clichés?
We want to consider lifestyles, question the ideas of identity and belonging, and thus make a strong Eastern European woman visible.
21:00: Vernissage: Side Effects
Urban Spree Gallery presents an exhibition of the new serbian art scene of graphic design, illustration and visual arts.
Biskoteka
:
http://biskolart.tumblr.com/
Bratislav Milenkovic
:
www.bratislavmilenkovic.com
Jovan Trkulja
www.petergregson.com/blog
Lazar Bodroza
:
www.metaklinika.com
Mane Radmanovic
:
www.maneradmanovic.com
Milica Pantelic
:
www.panteliceva.blogspot.com
Nenad Trifunovic
:
www.metaklinika.com
Sretan Bor
:
www.cargocollective.com/sretanbor
Stefan Unkovic
:
www.stefanunkovic.com
Zeljko Loncar
:
www.zeljkoloncar.blogspot.com
23:00: Serbinale Party
DJ Sets:
Tijana Todorovic is a Serbian multi-talent living in Belgrade, who is locally and internationally recognized as a vocalist, DJ and TV presenter. Tijana has a decade long career in making music TV shows in Serbia during which she has established herself as an influential figure on the new Serbian music scene. Between 2003 and 2008. she was also a spokeslady for the famous Exit festival and was also an author and presenter of Exit-related TV shows. Tijana is also a DJ and a regular vocal contributor for Abe Duque.
She has played worldwide in such places as Robert Johnson/Frankfurt, Watergate/Berlin, Space/Ibiza, Goa/Madrid, Elysee Montmartre/Paris, Les Nuits Sonores/Lyon, Cassero/Bologna, Roof/Moscow. She also hosts parties in Belgrade bringing her international friends to join her on the decks. These parties have introduced Sascha Funke, M.A.N.D.Y, Heidi, Damian Lazarus, Gebruder Teichmann among others to Serbian capital.
Jenne Grabowski 
. Even Drones / DNP Music Berlin . The Dusty Cabinets . Tour DJ of The Whitest Boy Alive 2012 . Publishing JB. Magazine