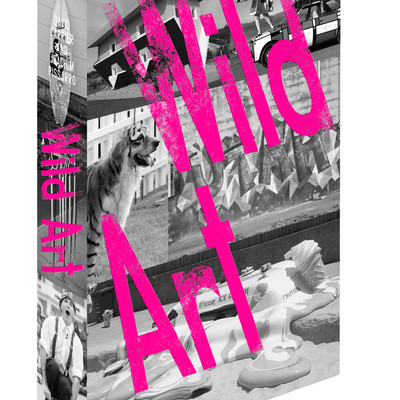 Events
Wild Art Book Release Event
Information
Organizer
Urban Spree x Phaidon
About the Event
Urban Spree Galerie and Phaidon invite you to the Berlin release event of the much-anticipated book Wild Art, a visual exploration of everything and anything from outside the exclusive and rarefied spectrum of the 'Art World'.
Authors David Carrier and Joachim Pissarro will be here at Urban Spree to talk about the book and dialogue with the public. Given their academic, curatorial & art critic background, the discussion on urban art & urban interventions promise to be enlightening and passionate.
Wild Art presents a highly illustrated account of the most exciting examples of 'other' art worlds – mostly left unmentioned within the art literature – that proliferate outside the boundaries of the Art World. The art that most professionals – art critics, art historians, artists, auctioneers, collectors and dealers tend to ignore.
At its heart, this book raises the question of what constitutes 'art' by celebrating the artists and art forms that are usually ignored by the art establishment.
About the authors:
David Carrier is an American philosopher and art & culture critic. He has written extensively on the history and philosophy of art writing, raising questions about the relativism of art writing in different eras by comparing texts written about the same artwork and analyzing changing styles of interpretation. His works include Principles of Art History Writing (1991), The Aesthete in the City: The Philosophy and Practice of American Abstract Painting in the 1980s (1994), Museum Skepticism: A History of the Display of Art in Public Galleries (2006) and A World Art History and Its Objects (2009). He has written for Apollo, artcritical, ArtForum, the Brooklyn Rail and the Burlington Magazine.
Joachim Pissarro is currently the Bershad Professor of Art History and Director of the Hunter College Galleries at the City University of New York (CUNY). He was formerly a Curator in the Department of Painting and Sculpture at The Museum of Modern Art (MoMA) in New York. His teaching and writing presently focus on the challenges facing art history due to the unprecedented proliferation of art works, images, and visual data. His recent writings include the book Individualism and Inter-Subjectivity in Modernism: Two Case Studies of Artistic Interchanges: Camille Pissarro and Paul Cézanne: Robert Rauschenberg and Jasper Johns (2006) and the essay 'Joseph Beuys: Set Between One and All' (2010).
More information about the book
here
on the Phaidon website. An in-depth interview about the book's concept with Phaidon's editor Jennifer Lawson can be read
here
.