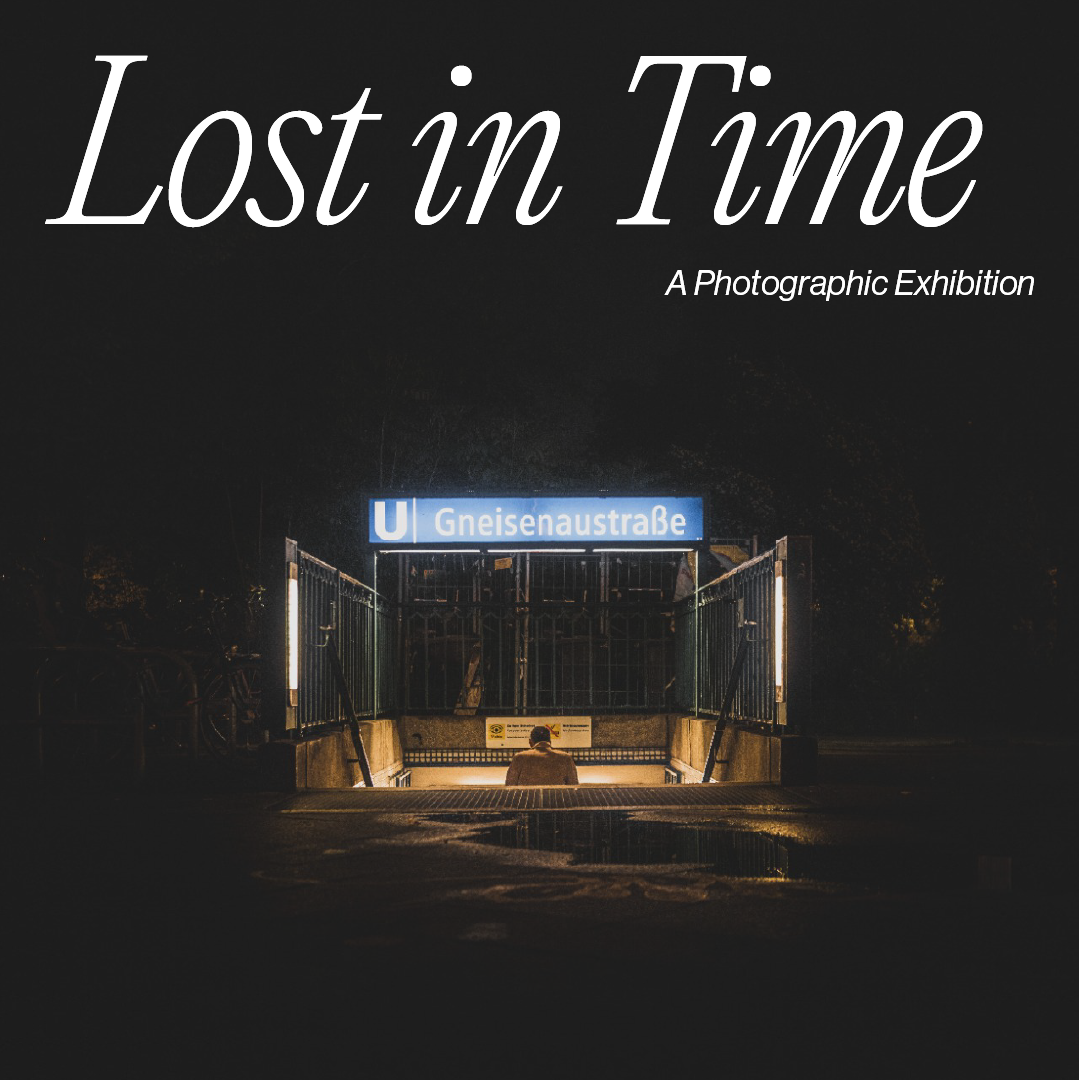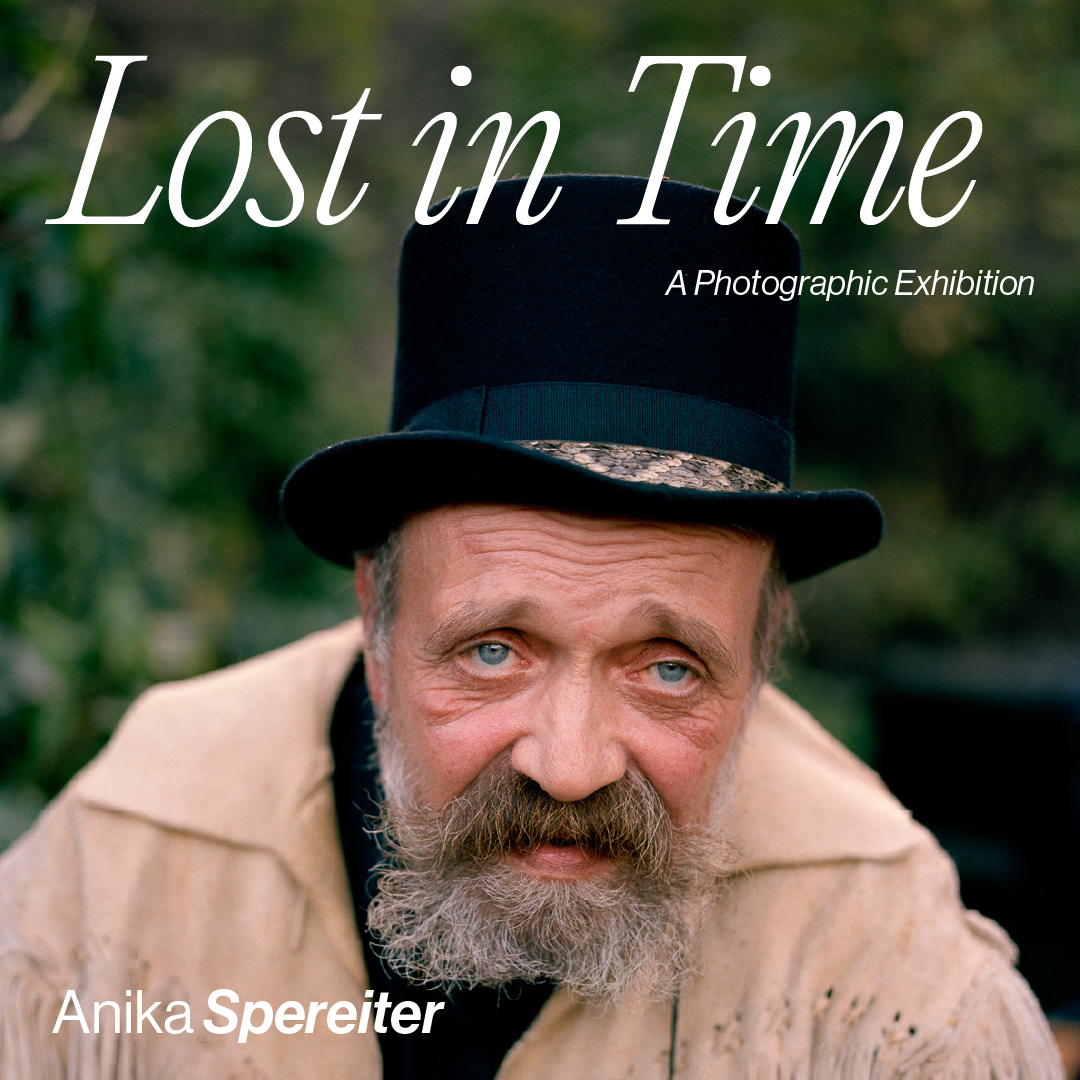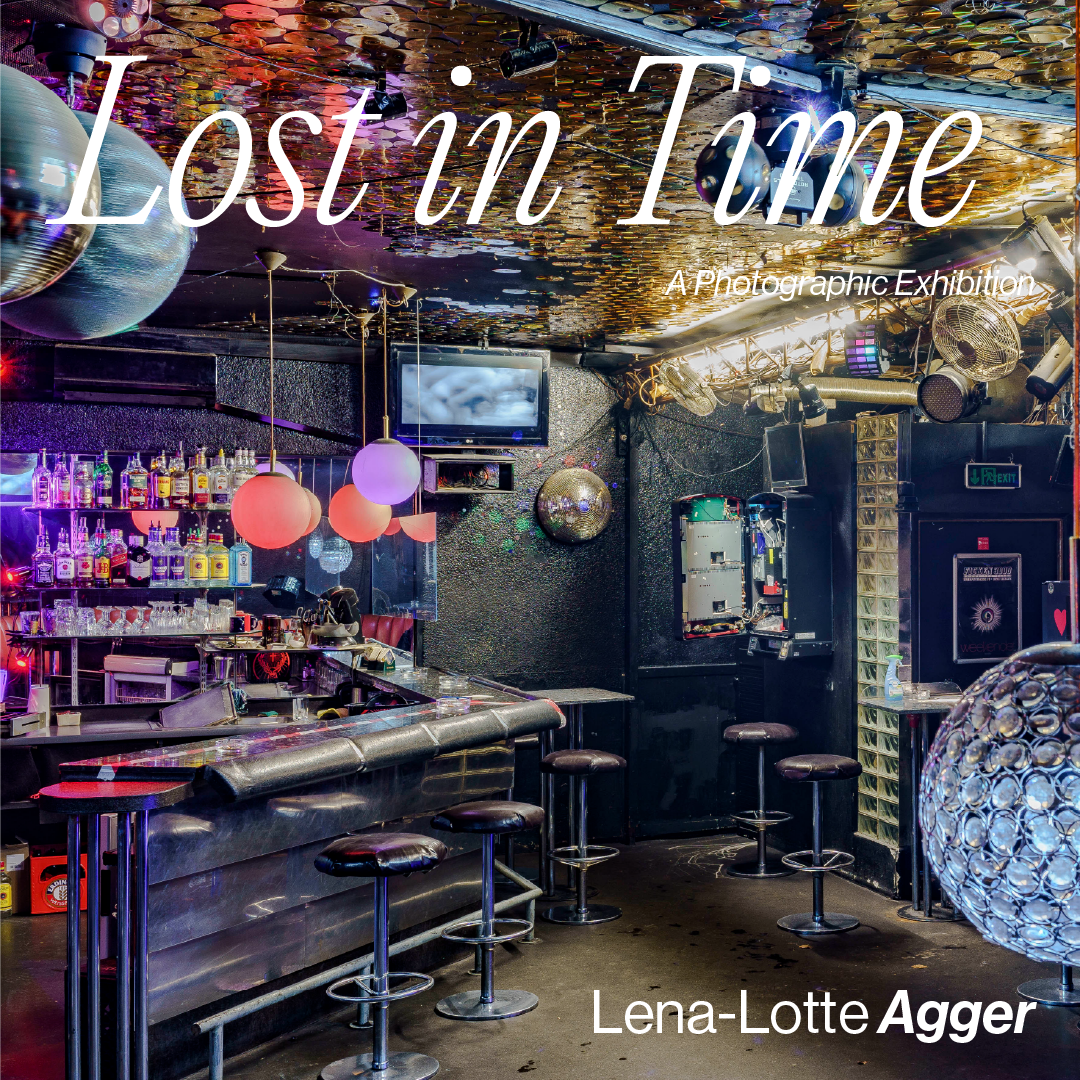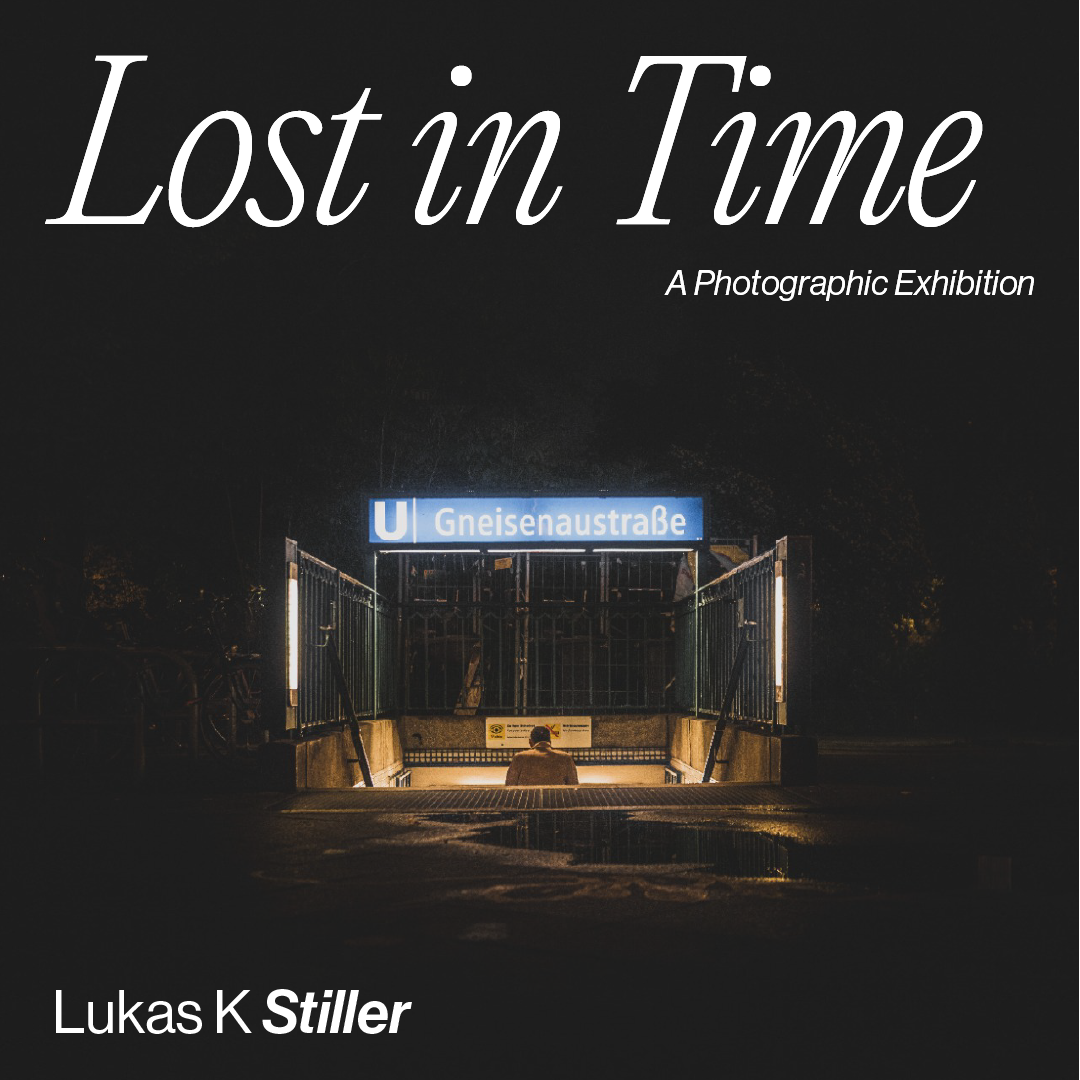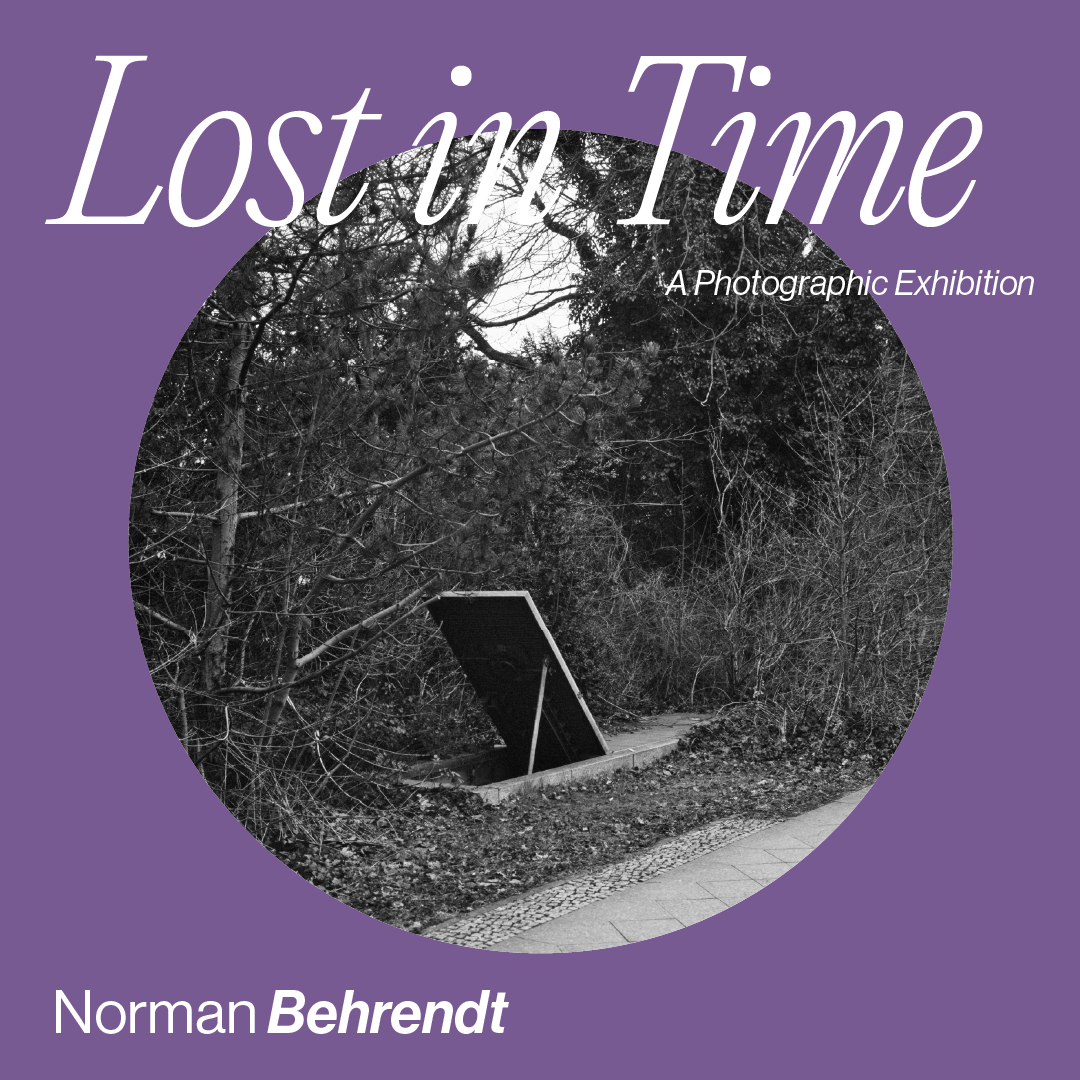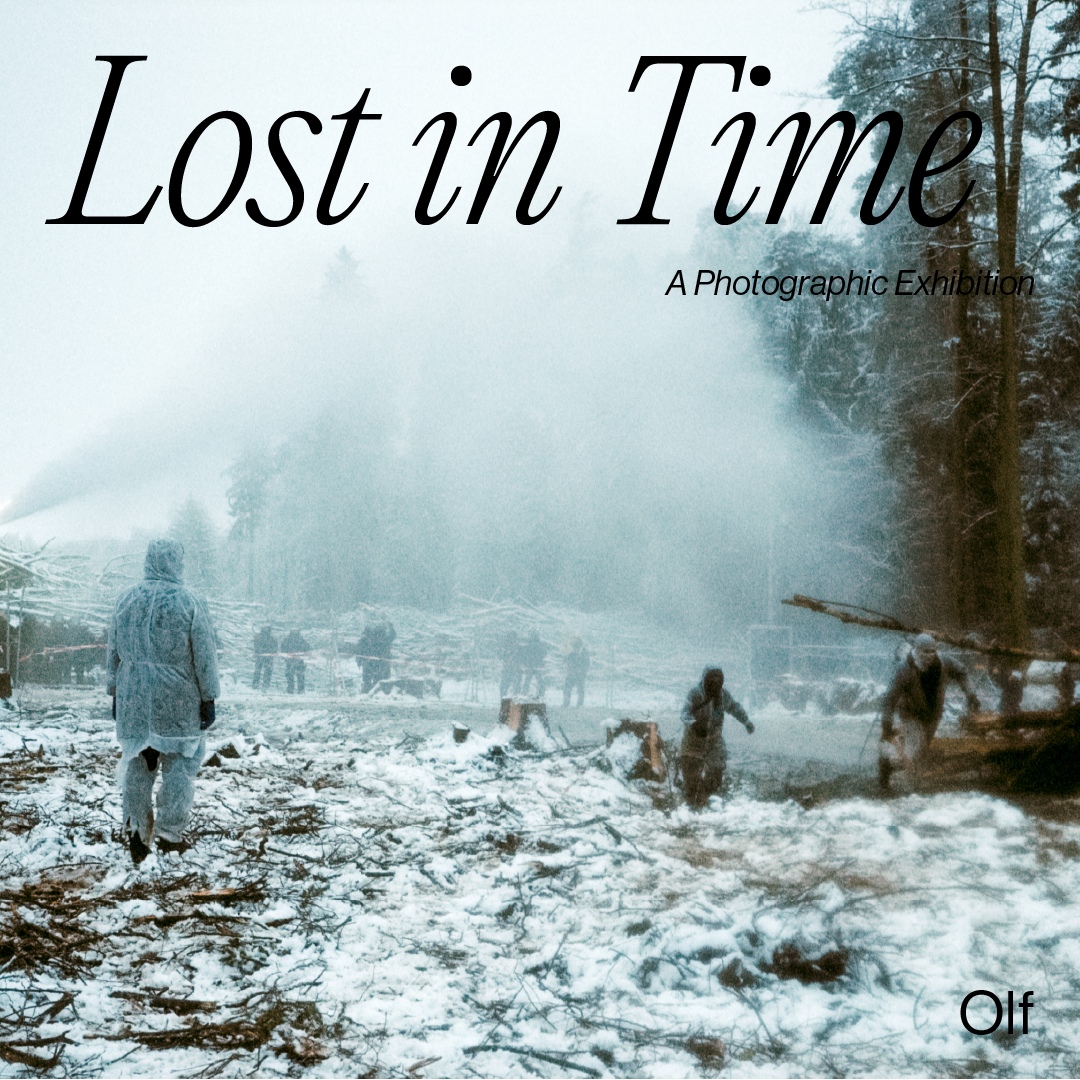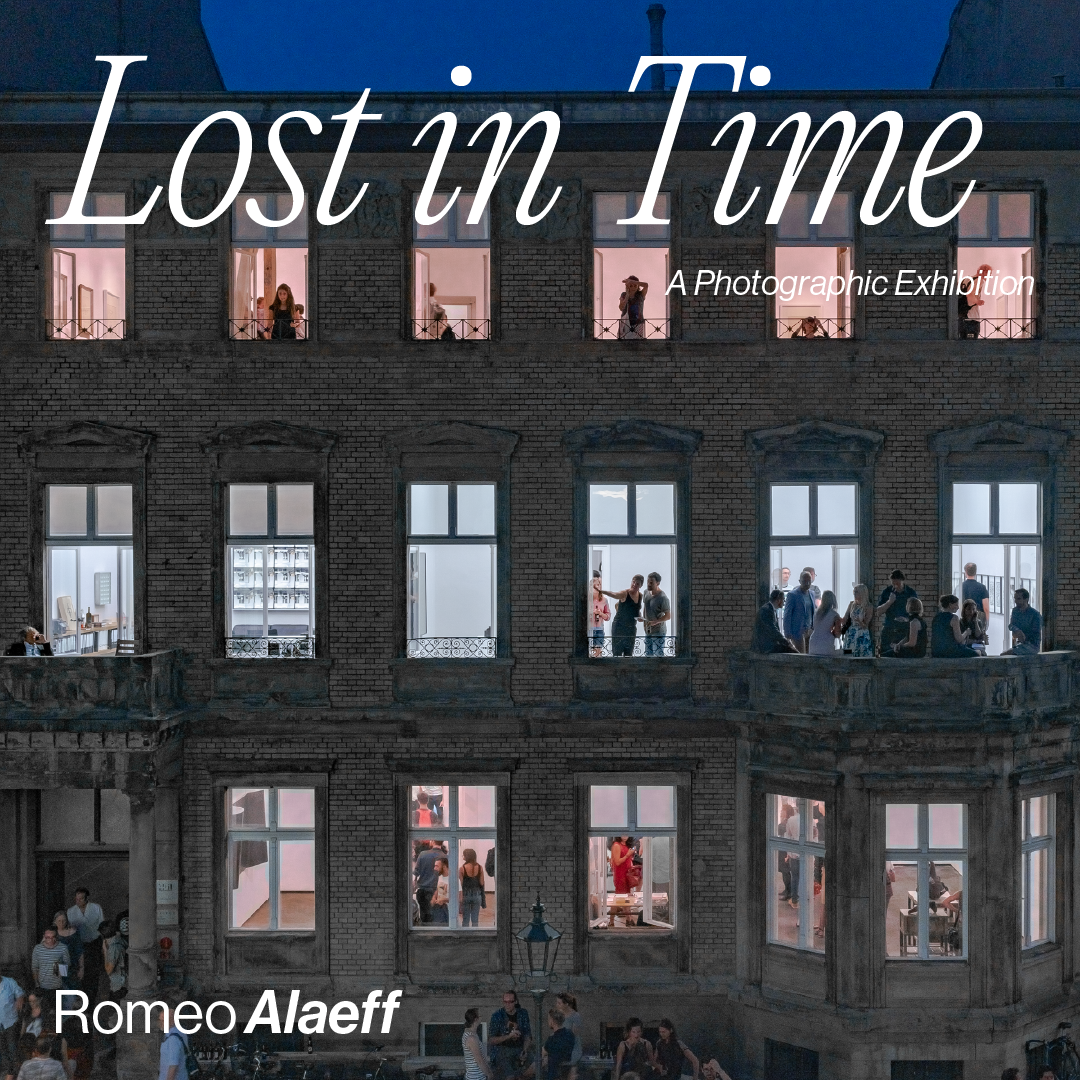 Group Show
Group Show: Lost in Time - A Photographic Exploration
Feb 24, 2023
Mar 19, 2023
Information
Curator
Urban Spree Galerie
Vernissage
Feb 24, 2023 18:00
About the Exhibition
« Ô temps ! suspends ton vol, et vous, heures propices,
Suspendez votre cours !
Laissez-nous savourer les rapides délices
Des plus beaux de nos jours !
Alphonse de Lamartine - Le Lac (1820)
Lost in Time is a collective exhibition of six Berlin-based photographers whose works, on display at Urban Spree Galerie, are united by the notion of (suspended) time; they depict an eerie cartography of Berlin and beyond, encompassing emptiness, directionless pathways, time capsules, and social nature.
Lost in Time presents recent photographic works by Anika Spereiter, Lena-Lotte Agger, Lukas K. Stiller, Norman Behrendt, Olf, and Romeo Alaeff.
Anika Spereiter's series, Lone Star, documents the members of a cowboy club in Berlin-Spandau who have maintained a "wild west" fiction for over 70 years. Lena-Lotte Agger's Sleeping Beauties is a photographic journey through Berlin club culture during downtime. Lukas K. Stiller explores the movement of loneliness in Berlin through surreal street photography nightscapes. Norman Behrendt's Exit shows photographs of opened—yet seemingly unremarkable—emergency hatches belonging to the Berlin U-Bahn network. Leaving the cityscape, Olf presents his documentation of the protests that took place in Dannenroeder Forst where, on the 5th of December 2020, the group "Ende Gelände" proclaimed a period of civil disobedience that led to a confrontation with police forces. Finally, Romeo Alaeff brings us back to the Hauptstadt with photographs from his acclaimed series In der Fremde: Pictures from Home.
The exhibition runs until March 19th, 2023.
-----------------------------------------------------------------------------------
Lost in Time ist eine kollektive Ausstellung von sechs in Berlin lebenden Fotograf:innen, deren Arbeiten in der Urban Spree Galerie ausgestellt werden. Die Arbeiten vereint die (angehaltene) Zeit und stellt eine gespenstische Kartographie von Berlin und darüber hinaus dar, die Leere, richtungslose Pfade, Zeitkapseln und soziale Natur umfasst.
Lost in Time präsentiert aktuelle Fotoarbeiten von Anika Spereiter, Lena-Lotte Agger, Lukas K Stiller, Norman Behrendt, Olf und Romeo Alaeff.
Anika Spereiter dokumentiert mit ihrer Serie Lone Star die Mitglieder eines Cowboy-Clubs in Berlin-Spandau, die seit mehr als 70 Jahren eine Wildwest-Fiktion unterhalten. Lena-Lotte Agger zeigt ihre Arbeit Sleeping Beauties eine dokumentarische Reise durch die Berliner Clubkultur im Stillstand, während Lukas K Stiller die Bewegung der Einsamkeit durch Straßenfotografie in surreale Nachtlandschaften in Berlins festhält. In Exit zeigt Norman Behrendt Fotografien von geöffneten - aber scheinbar unsichtbaren - Notluken des Berliner U-Bahn-Netzes.
Mit der Arbeit von OLF verlassen wir die Stadtlandschaft. Er dokumentierte die Proteste im Dannenröder Forst, wo am 5. Dezember 2020 die Gruppe "Ende Gelände" zu zivilem Ungehorsam aufrief, der zu einer Konfrontation mit der Polizei führte. Romeo Alaeff bringt uns mit seiner viel beachteten Serie In der Fremde- Pictures from Home in die Hauptstadt zurück.
Die Ausstellung läuft bis zum 19. März 2023.
Lost in Time: A Photographic Exploration
February 24th - March 19th 2023
Opening Hours: Tuesday - Friday 14:00 - 19:00 + Saturday 12:00 to 19:00
Free Entry
Urban Spree Galerie
Revaler Str. 99
10245 Berlin
Info & Catalogue: pascal@urbanspree.com
Full Text, Biographies, and Links herebelow
___________________________________________________________________________________________________________________
Time Suspended:
Anika Spereiter presents her series "Lone Star" (2021) which explores the idea of identity and how people shape their own realities through the creation of their own fantastical worlds. The work presents a look at the members of a cowboy club known as "Old Texas." Situated in the district of Berlin-Spandau, this private community serves as a living embodiment of the Wild West for its members. Devoting a significant amount of time and effort to maintaining the authenticity of the cowboy village, the members of Old Texas are united by their shared fascination with cowboy culture, country music, and American frontier history, including the American Civil War. Many of them have never been to the United States or Texas. Yet, their passion for this period in history is evident. Due to the surrounding industrial development, the village has had to be dismantled and relocated several times. In 2020, the club had its 70th anniversary.
In Search of Lost Time:
Lena-Lotte Agger shows her work Sleeping Beauties, a documentary journey through berlin club culture during downtime. Due to the pandemic, huge spaces in often prominent locations were suddenly empty. Some clubs were converted into test centers, gallery, storage or rehearsal spaces. Many stood still and became sleeping beauties.
The series itself fills an antinomian vision of silence and abandonment for places dedicated exclusively to the consumption of the body and the domination of movement through dark, driving, electronic music. On the contrary, we discover a still life, an eerie emptiness, as if the guests had just left the place. The lights are on, the people are gone. Will they ever come back?
Whether it's a pandemic, economic interests, or gentrification- club culture often has no political lobby, is not prioritized. How much closure and displacement can the club scene take? What will be left when these spaces are taken away?
(in)Temporality:
In his street photography practice, Lukas K Stiller puts the emphasis on a choreography of the movement of loneliness in Berlin. His photographs have always an eerie dark coloration of orange, sombre yellow hues and black tones, slightly highlighted here and there by a touch of electric blue. His style defines and distills the core movement and the essence of the city at night. Following in the distance the nocturnal path of strangers, becoming invisible, Lukas K Stiller depicts a profound melancholic view of his native city, rendering a feeling of intemporality. Visions of architecture are shrunk to a vignette, a detail in the deep mesh of the dark city, a staircase, a passage down, a clue, a trace.
Time Travel:
In his new series "Exit", Norman Behrendt shows photographs of different opened emergency hatches of the Berlin U-Bahn. Framing them in their mundane, everyday environment (an anonymous street corner, a Spielplatz...), he questions the role of these "hidden in plain sight" but nonetheless secret, functional objects connecting the underground to the overground. Why are they open while they should not be? Who actioned and motioned them? Did people transited through them? For which purpose?
In this series where time and space collide and collapse, the hatches slowly take the shape of unique vessels to otherwordly universes, carrying their passengers to undisclosed locations. They are in Kyiv sheltering the population, they are lost exits of bunkers, they are access to catacombs and lost spaces, they are the Underworld.
Lost Highway:
Olf has been documenting the protests occuring in Dannenroeder Forst where, on the 5th December 2020 the group "Ende Gelände" proclaimed a period of civil disobedience in Dannenroeder Forest. Hundreds of activists blocked the paths through the woods to prevent further deforestation and halt the construction of the new motorway A49 which would connect the cities of Gießen and Kassel (where a road section already exists but currently leads nowhere). 85ha of the ancient forests are projected to be felled in total, 27ha of them are located in the Dannenrod Forest.
We can also envision Nature as a city in reverse. 95% of the world's landscape in man-made. What Olf captures is a social activity with protesters, police forces paradoxically dressed in green, onlookers, and nature as a backdrop for this human farce. A city where trees replace buildings until there are no more trees but a ribbon of asphalt. In this series where harsh winter conditions unfold, survival blankets appear as a metaphor of the neverending destruction of the natural biotope, a fight for existence.
Time Regained:
Romeo Alaeff exhibits several photographs from his acclaimed series "In der Fremde: Pictures from Home".
"Eight years after moving from New York City to Berlin, a feeling of alienation still haunts me. I wander the streets alone at night, camera in hand, trying to find my place in my latest 'home."
What does "home" mean when one is a stranger living in another country? Romeo Alaeff explores this question in this haunting, cinematic, and evocative survey of Berlin as seen through the lens of an eternal outsider. Framed by Alaeff's complex familial background, spanning from Yemen to the former USSR, Poland, Israel, and the United States, the photographs are tinged with a deep sense of longing and touch on themes of migration, belonging, and the search for home.
Biographies:
Anika Spereiter:
Anika Spereiter was born in 1990 in a small town in East Germany. After receiving her degree in Media Informatics at University of Applied Sciences Harz in 2016, she furthered her education in Photography at Ostkreuz School for Photography in Berlin and finished her studies in 2022 in the graduation class of Ute Mahler and Linn Schröder.
Anika's artistic approach is rooted in the idea of exploring the line between truth and illusion, and so her photographic narratives often oscillate between documentary and fiction. Her goal is to challenge the viewer to question the reliability of their perceptions and to consider the role that visual representation plays in shaping our understanding of the world. She draws inspiration from psychology and anthropology as well as fantasy and science fiction. As her primary medium she utilizes analogue photography to capture and communicate her perspectives.
In 2022 she self-published her first photo book "A Myth in the Making". Besides her photographic practice Anika works as a freelance motion graphics and VFX artist and lives in Berlin.
Lena-Lotte Agger:
Lena-Lotte Agger is an artist and photographer born 1990 in Berlin. She holds a master degree from the studio culture & identity at the University of the Arts Bremen. In her artistic practice she researches and discovers socio, political and cultural topics. Staging daily life, Lotte creates new perspectives to reflect social realities, show alternatives, but also to intervene, irritate and support emancipation. Besides her photographic practice Lotte works as a book designer and is the founder of the photo collective Visual Wellness.
Lukas K Stiller:
Lukas K Stiller (*1989) is a Berlin-based photographer who specializes in street and drone photography. He captures the loneliness of the Hauptstadt in an eerie coloration of black, dark orange, and yellow hues that give the city an intemporal and unique gaze. His first photobook, "
Paradox Paradise
", was published in 2022 by Urban Spree Books.
Norman Behrendt:
Norman Behrendt is a visual artist and photographer based in Berlin. He holds a Master of Arts with distinction from the University of Westminster, London and was a scholarship holder by the DAAD. Behrendt aims to raise critical awareness of the political and social changes of our time. Within this framework, his work exists on the boundaries between documentary and conceptual photography.
His works have been shown in various contexts internationally, e.g. United Kingdom, France, Germany, Italy, Belgium and Czech Republic amongst others and are held in both national and international public and private collections, including Martin Parr Photobook Collection, Tate Britain, and Deutsches Architekturmuseum (DAM) amongst others. He has published several photobooks, including "Burning Down the House", "Brave New Turkey" and his latest production, "Blueprint 2017-2020", which explores how the mass media has influenced political debates and democratic processes during Brexit.
Olf:
Olf (*1994) is a Berlin-based and internationally active photographer whose work is strongly influenced by the artistic documentary tradition of photography. All of his work is published under his alias OLF. Born and raised in the south of Germany, OLF discovered his passion for photography after his older brother gifted him his first polaroid camera when he was only eight years old. After moving to Berlin in 2016 he quickly began to document and appreciate the work of different subcultures, mostly urbex and graffiti. OLF's work has been exhibited all over the world most notably in Berlin, Brussels, Melbourne, China and Rome. He currently resides in Berlin working on international long term projects.
Romeo Alaeff:
Romeo Alaeff is a Berlin-based artist from Brooklyn, New York. Initially studying biomedical engineering, he received his BA in Photography from Tulane University in 1993 and his MFA in Photography from the Rhode Island School of Design in 1996. His work has been exhibited internationally in major museums and galleries and he has been a guest artist at the Rhode Island School of Design, Brown University, Pratt Institute, and Parsons in New York. Romeo is the author of the photobook, In der Fremde: Pictures from Home (Hatje Cantz Verlag, 2021) and I'll be Dead by the Time You Read This: The Existential Life of Animals (Penguin Books / Plume Books, 2011). His stickers appear in Stickers: Stuck-Up Piece of Crap: From Punk Rock to Contemporary Art (Rizzoli, 2010). Romeo is also the founder and editor-in-chief of Lines & Marks, an online publication dedicated to the role and practice of drawing across the arts and sciences.
Lost in Time: A Photographic Exploration
February 24th - March 19th 2023
Urban Spree Galerie
Revaler Str. 99
10245 Berlin
Info & Catalogue: pascal@urbanspree.com
Available artworks
Ooops, there is no results...