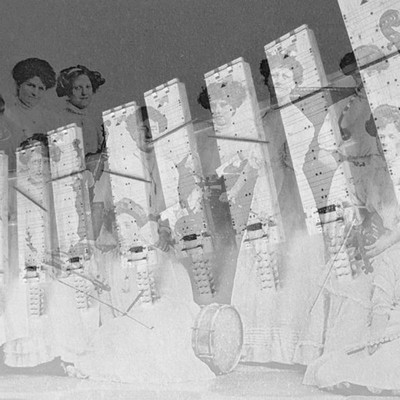 Workshops
YURI LANDMAN & WORKSHOP ORCHESTRA + CAMERA´s members
Information
Promoter
Liebig12 / FB Event
About the Workshop
After having built their own electrified strings instruments in a 3 days workshop at Liebig12, workshop´s participants will be directed by Yuri Landman as a big noisy orchestra blowing our imagination and ears away.
Yuri Landman is a flying dutch builder, designer and inventor of electrical strings instruments spreading them around the world and through brilliant musicians.
Workshops, concerts and lectures became his method to create communities around his work and his musical approach.
As a scientist, Yuri tried to find out how you can calculate the pitch of tones and how to manipulate them. So he came up with instruments on which you can tune your overtones!
From the building of those instruments, Yuri developed into a musicologists, where he concentrated on micro-tonality and came up with a consonance theory based on physical laws. He is also a comic-book writer/drawer, for which he got a prize in 1998.
ORCHESTRA´S SPECIAL GUESTS
Members of
Camera
, Berlin based Krautrock band will play along the orchestra using some of Yuri´s legendary instruments.
DJ SETS:
ROBERTA WJM
Roberta WJM is a percussionist, an experimental producer and DJ, and on air personality. She practices plagiarism and the cutting and mixing of musical and ambiental aural sources. Through the years her percussion set morphed into a hybrid encompassing a dj booth, a radio dj one, a microphone station for electroacustic experiments, and a mnemonic butcher's slab. She is a founding member of performing music units such as Jealousy Party, Semerssuaq, The Secretaries and djs collective Sistemi Audiofobici Burp. She is the director of the music label Burp Publications.
MAT POGO
Mat Pogo
is a vocalist and graphic artist resident inBerlin. In the 90′s he was one of the founder members of the Burp Enterprise collective and Jealousy Party, one of the most advanced musical units in Italy, mixing with personal touch soul, improv, avant rock, noise and error music. In the years he developed his own language as a singer/voice-artist using his experience as a rock singer, an improviser and radio-artist where music, sounds, anecdotic and narrative elements fuse constantly.
Workshops
Workshop : Recycled Masks
Workshops
InFORMed Geometries Workshop
Workshops
Pinhole Photography Workshop (Lochkamera)
Workshops
OGINO:KNAUSS // LIQUID CITY WORKSHOP
Workshops
FREE ABLETON LIVE WORKSHOP
Workshops
ANTIME workshop with AAAA and ˆL_
Workshops
Druck Berlin Festival 2015
Workshops
KRAKE x ABLETON MUSIC PRODUCTION WORKSHOPS