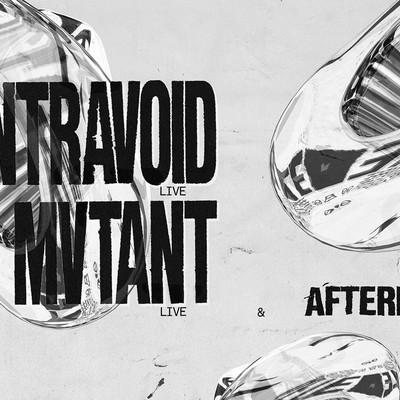 Concerts
Brvtal Vision pres. Kontravoid (live) // Mvtant (live) + afterparty w/ Eva Selezneva & Hypatia
About the Concert
Brvtal Vision is pleased to present the return of Kontravoid (live) in Berlin! One of the leading figures of the modern body/wave/industrial movement, Kontravoid is a prolific producer, DJ and live performer who has been active for over a decade. Originally from Toronto and now based in L.A., the artist is responsible for new classics like Too Deep (Fleisch Records), as well as 2021's self-release, Faceless. Following nearly 3 years away from Europe, Kontravoid will embark on a major EU tour this winter and we're thrilled to host his Berlin date and long awaited return to Urban Spree.
Opening the night will be emerging American artist, Mvtant. The Texan has been on a tear since releasing 2019's "Gore + Mirrorshade" and has brought his unique blend of filthy ebm and ultra-deviant industrial sounds across the states touring with Kris Baha and many others. He's bringing his "Southern Gore" to Europe in February and we can wait to welcome him here.
After the live acts, we will have our signature afterparty with DJ's playing the rest of the night and into the morning! We are ecstatic to welcome Eva Selezneva, resident of Kyiv's Vognyk Bar who will bring her infectious blend of body, wave and dark dance manifestations alongside local favorite, Hypatia, who will deliver her signature style of ebm, industrial, techno and the unexpected. Afterward, you never know who might jump on the decks.