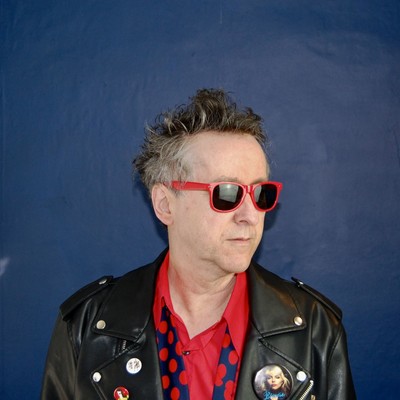 Concerts
-CANCELLED- Jim Bob (Carter USM / UK) | Berlin Show at Urban Spree
About the Concert
Tickets will be refunded by KOKA 36
------------------------------------------------------------
Einlass: 20.00 Uhr
Beginn: 20.30 Uhr
This September former Carter The Unstoppable Sex Machine (Carter USM) singer JIM BOB will play his first live shows outside the UK since 2019. Backed by his incredible band The Hoodrats (they're a force of nature – I'm not exaggerating), Jim Bob will perform material from his solo career (including songs from the UK top 40 chart albums 'Pop Up Jim Bob', 'Who Do We Hate Today', and from his new record 'Thanks For Reaching Out'). He will also play plenty of Carter USM favourites – his last tour setlist included amazeballs versions of 'Do Re Me, So Far So Good', 'A Prince in a Pauper's Grave', 'Lean on Me, I Won't Fall Over', 'Bloodsport For All' and 'The Impossible Dream'.
Jim Bob will be appearing in Hoofddorp, Uden, Landgraaf, Zwolle and Berlin, and if there's time he hopes to squeeze in a return visit to Tony's Chocolonely in Amsterdam.
These shows will be literally unmissable (don't miss them).
JIM BOB is one oil painting exhibition short of being Britain's greatest living renaissance man. You might know him best as the singer with Carter The Unstoppable Sex Machine. He had fourteen top 40 singles and four top ten albums (including a number one) with them. Carter toured the world and headlined Glastonbury before breaking up in 1997. (Ten years later they were back together for a series of huge, sold out shows until they called it a day again in 2014).
Away from Carter Jim Bob has released twelve solo albums, written songs for Ian Dury and for a Barbican production of Mark Ravenhill's 'Dick Whittington & His Cat'. In August 2010 he made his Edinburgh Fringe debut in the musical 'Gutted, A Revenger's Musical', playing a washed-up wedding singer and the ghost of Helen George from Call the Midwife's fictional dad.
Jim is an author too. He's had six novels published – 'Storage Stories', 'Driving Jarvis Ham', 'The Extra Ordinary Life of Frank Derrick, Age 81', 'Frank Derrick's Holiday of a Lifetime', 'A Godawful Small Affair' and 'Harvey King Unboxes His Family'. His two memoirs – 'Goodnight Jim Bob – On The Road With Carter The Unstoppable Sex Machine' and the sequel 'Jim Bob from Carter' were both critical and commercial successes.
Right now Jim is focusing on music. His last two albums, 'Pop Up Jim Bob' and 'Who Do We Hate Today' were both top forty smashes (26 and 34), his 'Beach Ready Ep' was Number 1 in both the Vinyl and Physical sales Singles charts, and when his manager Marc heard his latest album 'Thanks For Reaching Out', he sent Jim this message 'I bet this is how Tony Defries felt when Bowie sent him Ziggy Stardust'.
Jim Bob has called the album the third in a trilogy. That seems to suggest something new will follow it. So if you see him coming out of an art supplies shop carrying an easel and a large canvas, you know where he's going.